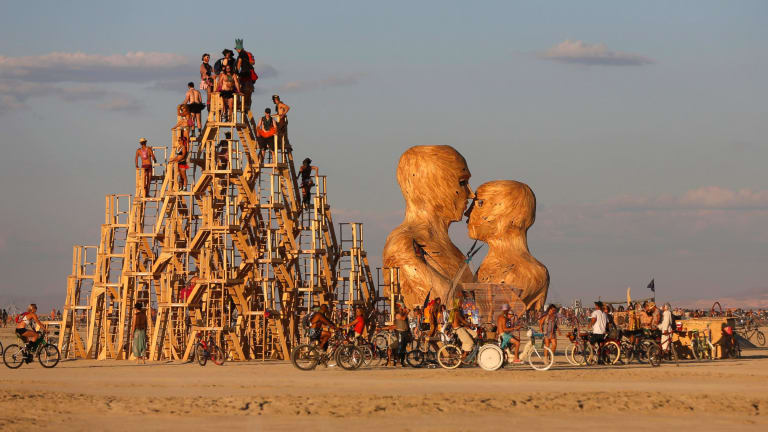 Paris Electronic Week 2019 to Include Panel on Burning Man
Paris Electronic Week has announced a brand new panel titled "What is Burning Man, really?"
All set for its 7th edition this year to be held from September 25th to 29th 2019, Paris Electronic Week (PEW) is back. Somewhere between a trade show and a festival, PEW has been developing a multidisciplinary program dedicated to electronic music and the culture since 2013. 
PEW 2019 will host three intensive days of linked workshops, masterclasses, conferences and meetings. With all programming dedicated to electronic music and culture, the entire capital will see this ecosystem shine through a plethora of events in clubs, record stores and ephemeral venues of all kinds.

Not limiting themselves to the French ecosystem, this year will see several international speakers talk on various topics to keep matters relevant. One of the standout panels for this year's edition is set to revolve around Burning Man, arguably one of the most iconic and instantly recognizable events in the world. The panel titled "What is Burning Man, really?" will see two members of the community who have been invited to speak on and decipher the phenomenon and the issues the festival in itself holds. 
Described as a place where technology meets nature and freedom embraces the horizon, people are said to find themselves in the purity of the present moment at Burning Man. The panel will provide an opportunity to understand the foundations of the age-old festival and the music scene that is deeply part of its culture.
Burning Man is an annual event in Black Rock City – a temporary city erected in the Black Rock Desert of northwest Nevada. The event takes its name from its culmination, the symbolic ritual of burning a large wooden effigy ("The Man") that traditionally occurs on the Saturday evening of the event. The late summer event is often described as an experiment in community and art. 
PEW 2018, saw more than 10,000 participants, 100 speakers, and 40 meetings over the course of three days. A program with several inspiring exchanges also saw a number of major French figures such as Busy P, Voiron, Fakear, We Love Green and Shotgun present at the events. The 2018 edition also contributed to the birth of new projects and allowed multiple actors to express themselves on key topics.
Follow Paris Electronic Week:
Facebook: pariselectronicweek/
Twitter: https://twitter.com/PEW_France
Instagram: https://instagram.com/pew_france