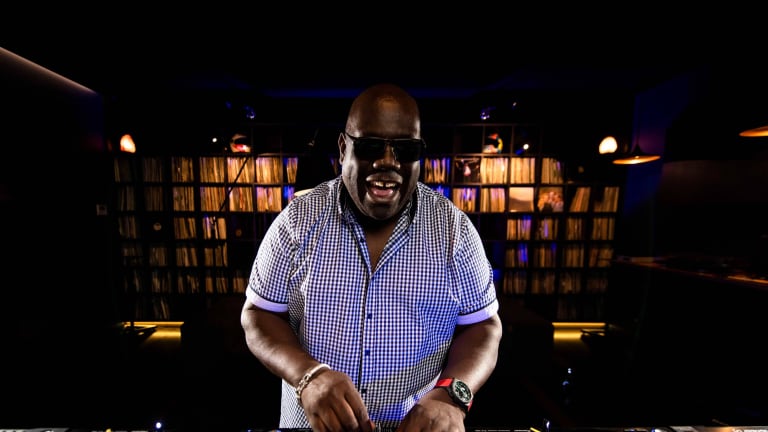 Carl Cox, Eats Everything, Nightmares On Wax to Headline the Next "Set for Love" Weekender Stream
The livestream event, hosted by Last Night A DJ Saved My Life, will fundraise for COVID-19 relief.
Following a wildly successful "Set for Love" livestream in the month of May, electronic music charity Last Night A DJ Saved My Life has announced the event's follow-up.
This time around, the LNADJ team are bringing some of house music's corps d'elite to throw down for COVID-19 relief, inviting Carl Cox, Eats Everything, and Nightmares On Wax. The "Set for Love" livestream event is going down next weekend each day from Friday, June 19th to Sunday, June 21st from 7PM to 1AM CEST (10AM PST, 1PM ET) on the Last Night A DJ Saved My Life Facebook page. The headline sets can also be viewed on DanceTelevision's social channels as well as the artists' own platforms. 
Moreover, each day of the "Set for Love" virtual fest will conclude with a community DJ handpicked for their fundraising efforts, offering them a once-in-a-lifetime opportunity to perform on a bill with some of the most prolific house artists in the game.
The last "Set for Love" event raised over £60,000 over the course of its 72-hour simultaneous livestream, as more than 1,000 DJs took part from 50 different countries. The event attracted the likes of award-winning dance music artists Louie Vega, Paul Oakenfold, and Doorly, among others, as well as major brands in the electronic industry, like Pioneer DJ and Mixcloud.
"I am really looking forward to playing alongside my peers and to creating a very special musical journey for Set For Love, it feels good to do this for the cause of helping others, with our passion to share," said Carl Cox in a press release issued to announce the livestream. "See you all out there. Oh yes!"
You can find the event's full schedule below.
Friday, June 19th
7-8: Nakadia
8-9: Deborah De Luca
9 - 10:30: Eats Everything
10:30 - 12: Carl Cox
12-1: Nyan Narine (Community DJ)
Saturday, June 20th - Wax Da Jam Showcase 
7-8: Mark Farina
8-9: Cut Chemist
9-10: Simon Dunmore
10-11: Nightmares On Wax
11 - 12: Statik
12 - 1am: Max Pietrangeli (Community DJ)
Sunday, June 21st
7-8: SKT
8-9: Pascal Kleiman
9 -11: Louie Vega
11-12: Joe Smooth
12-1: A-Ro (Ashely Robinson Community DJ)