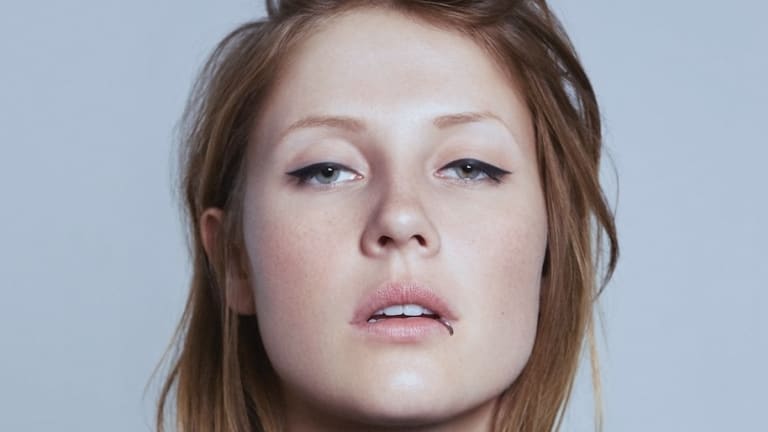 Charlotte de Witte is Livestreaming from a Medieval Castle to Celebrate Forthcoming EP
Charlotte de Witte is bringing techno to the dark ages.
Charlotte de Witte is planning to give the Knights of the Round Table a run for their money with her next performance. In partnership with Beatport, she is returning for her second "New Form" livestream tomorrow, Thursday, June 11th to perform at the medieval Gravensteen castle in her hometown of Ghent, Belgium. The castle is one of the city's most iconic historical landmarks, making it the perfect backdrop for the release of her forthcoming Return to Nowhere EP.
"Unfortunately we're not able to see each other right now," de Witte said in a press release announcing the stream. "But I'm super excited to be sharing this release with you from an iconic place in my hometown. This place has always held a great meaning for me. As a kid, I used to visit this castle on a weekly basis. It always fascinated me and I always felt drawn to it."
Known for her hard-hitting techno, de Witte is set to throw down on this upcoming EP, which will house four new tracks filled with her signature hypnotic chants and haunting melodies. There isn't a better stage for that kind of music than a spooky medieval castle. Her gothic-styled production will take the viewer back in time, if not to a parallel universe where techno was the official music of the counts of the 13th century. 
The KNTXT label head recently launched her "New Form" series with a set from her Belgium rooftop. Her new Return to Nowhere EP will follow the Vision EP from earlier this year and will be exclusively available for purchase on Beatport from the start of the livestream. It will then be officially released on June 12th, and can be preordered here. 
You can tune into the livestream on June 11th at 7PM CEST (10AM PST, 1PM ET) via Beatport's Facebook, YouTube, or Twitch.
FOLLOW CHARLOTTE DE WITTE:
Facebook: facebook.com/charlottedewittemusic
Twitter: twitter.com/charlottedwitte
Instagram: instagram.com/charlottedewittemusic
SoundCloud: soundcloud.com/charlottedewittemusic