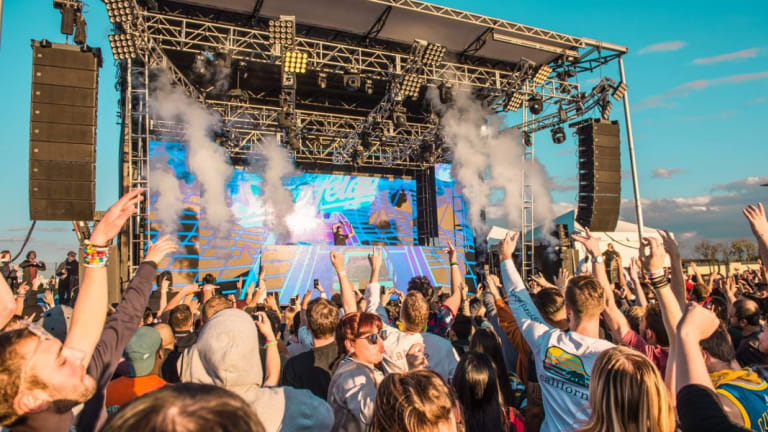 Alan Walker Added As Final Headliner For Clubhouse Festival, Tailgate Performances Announced
Alan Walker joins Rezz, Madeon, Two Friends & Elephante on the top billing of 2019's Clubhouse Festival at Laurel Park Race Track
Adding to their already stellar lineup, Maryland's Clubhouse Festival, which takes place on October 19 at Laurel Park Race Track, just announced Alan Walker as the final headliner to perform alongside Billboard's 2018 Dance Breakout Artist of the Year, Rezz, as well as legendary french artist, Madeon, Two Friends, Elephante, and many more.
Following the release of his worldwide hit-single "Faded," Alan Walker has garnered more than 15 billion digital streams and has a social media following of over 40 million. His addition to the lineup shows the event promoters' ability to keep their finger on the pulse of rising trends in dance music, as well as their commitment to raising the bar for talent at each year of Clubhouse Festival.
"We're excited to bring Clubhouse Festival back for the second year as part of the Maryland Million Day," said Jimmy Vargas, Executive Vice President, Entertainment, The Stronach Group. "The addition of Alan Walker rounds out an already incredible line-up of entertainment that sets the Clubhouse Festival apart from any other in the region."
In addition to adding Alan Walker to the lineup, Clubhouse Festival has also just announced the official Top Tier Tailgate, 'The largest collegiate tailgate in the DMV', which will offer free beer, a 'top tier' performance by the incredibly talented duo Rich DietZ, as well as lawn games and live racing.
Combining the unique experience of world-class Thoroughbred horse racing with performances by the worlds top DJs, Clubhouse Festival offers fans a full day of unique entertainment opportunities. Named for its position on the first turn at the historic Laurel Park, Clubhouse Festival brings 10,000 guests to the only horse racing and live music festival event in the region.
Clubhouse Festival is almost sold out, so get your tickets fast at https://clubhousefest.com
FOLLOW CLUBHOUSE FESTIVAL:
Website: https://www.clubhousefest.com
Facebook: https://www.facebook.com/clubhousefest
Instagram: https://www.instagram.com/clubhousefest
Twitter: https://twitter.com/clubhousefest
FOLLOW CLUB GLOW:
Website: www.clubglow.com
Facebook: https://www.facebook.com/ClubGlow
Instagram: https://www.instagram.com/clubglow
FOLLOW RICH DIETZ:
Facebook: facebook.com/RICHDIETZOFFICIAL
Twitter: twitter.com/richdietzmusic
Instagram: instagram.com/richdietzofficial
SoundCloud: soundcloud.com/richdietzofficial