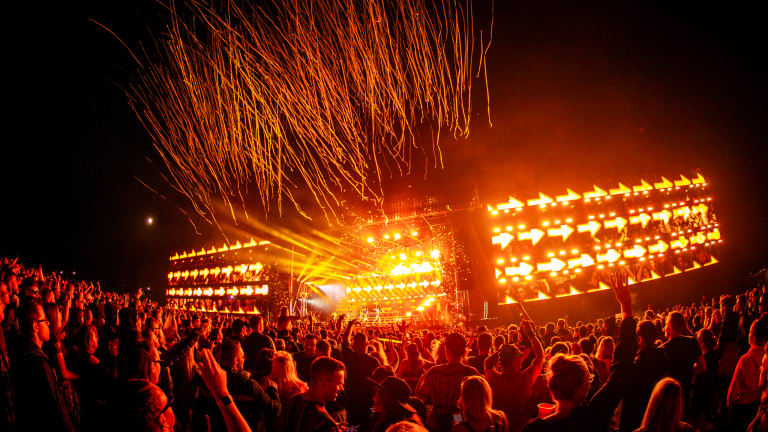 Creamfields 2018: The dance music extravaganza that continually surpasses all expectations
For over two decades Creamfields has consistently set the bar as one of the most high-octane dance music festivals in the world.
Set near the English village of Daresbury, Creamfields is a festival which is widely regarded as one of the most wondrous dance music carnivals on the entire planet.
Ask anybody that has a big fondness for dance music and they will most likely appreciate just how much of a major player Creamfields is when it comes to hosting the biggest and best acts.
There are various parties like Tomorrowland in Belgium and the American spectacle that is Electric Daisy Carnival, which are huge events and instantly reflect the colossal amount of detail behind them. Both of these examples each put a great amount of emphasis on character and really try to develop the festival's personality.
With Creamfields, the agenda is rather different. At this event, the primary focus has always been about presenting the most grandiose selection of artists and combining that with spectacular production.
Over two decades since it's initial inception there is now a state-of-the-art feel about every aspect from the diversity of the line-up to the stage design as well as various other components.
Ahead of the 2018 edition, there were several new introductions which created a huge amount of expectation and filled people with an overwhelming sense of anticipation.
First, there was the news that two new stages were going to be unveiled. One of those mammoth structures, the Generator, was all about creating a monstrous arena for both artists and festival goers. Walking into this vast expanse of metal, there was a huge industrial feel to the place. The numerous shipping containers worked wonders at creating a unique area and presented artists like Steve Angello, Jauz, and Alesso with the chance to grasp people's undivided attention. The raised viewing platforms on either side also provided a fantastic spot to see the often mesmeric visual displays that decorated the entire arena.
The other brand new superstructure which made it's Creamfields debut this year was the SILO. This space provided a rather unique contrast to most stage designs where typically your senses are drawn in one direction by offering a 360-degree experience.
Alongside multiple tiers, this arena really did offer a unique alternative to anything else at the festival and presented another clear display as to why Creamfields is revered for its cutting-edge production.
There was no escaping just how much everyone was in awe of the new approach inside SILO. Being completely immersed by scintillating music and a magical selection of lasers is a sweet combination which triggered unrivaled feelings of euphoria.
Whichever position you decided to take up it was easy to witness the effectiveness of this arena's layout as DJs such as Sonny Fodera showcased their turntable talents, whilst bringing ravers under their spell.
With dance music festivals the increasingly more common theme is to try to create as much diversity as possible throughout the line-up.
One of Creamfields' methods to achieve this goal was to introduce a 40-piece Kaleidoscope Orchestra. This act has flown the flag for Cream in various UK cities such as London and Belfast so it was only a matter of time before they made their debut at the brand's flagship event.
Listening to the way they reimagined timeless classics in such a sumptuous manner was a real goosebumps moment throughout the entire festival.
Other iconic flashpoints from the four-day event included a phenomenal performance on the decks from Newcastle's Patrick Topping. Currently ranked as one of the most in-demand acts throughout house and techno, the 29-year-old played an exhilarating set, taking everyone inside the Paradise tent on a magical journey. One look around and it was clear he was creating a mind-blowing atmosphere from the sea of flailing limbs as far as the eye could see.
From one tech-house hero to another duo that is making some of the biggest waves in the genre. This time last year CamelPhat had been drafted in as a late replacement for Loco Dice and now they were set to play twice, demonstrating just how much their stature has grown over the years. 
Being a hometown show for them it was clear both of their sets would strike a real chord with the festival crowds. Making a point of catching their Saturday performance in the mighty Steel Yard was a brilliant decision, as the 10,000 capacity structure witnessed a mind-blowing show.
Alongside some of the quirkiest beats which characterized their set such as EJECA's masterful remix of Julie McDermott's 'Don't Go' and Cirez D's edit of 'Directions' by Beton and Wevie Stonder there was a wonderfully abstract visual display.
On each day of the festival, there were countless standout moments with each drawing huge appeal for different reasons, like when garage king DJ EZ shut down the Sub_Aural tent with his turntable wizardry.
One point in the festival that many will agree proved to be the biggest highlight of all was Axwell & Ingrosso's headline set on the Arc Stage.
For the last few years this duo has provided a spectacular finale to proceedings at the outdoor area but this time there was even more anticipation in the air.
The reason is that ever since the pair reunited with Steve Angello for a memorable reunion at Ultra Music Festival in Miami earlier this year rumors have been rife about a potential Swedish House Mafia return.
With Angello set to play later on the number of people that were clambering with excitement they might see the trio join forces once more was incredible.
Unfortunately, that dream did not come true but there were thousands of jubilant cheers when Swedish House Mafia's iconic logo appeared on screen at the end of Axwell & Ingrosso's set.
This exciting development proved to be the icing on the cake for what was another sterling effort by Cream. This festival always manages to take things up a level and it is almost guaranteed they will raise the bar to astronomical levels to come this time next year.