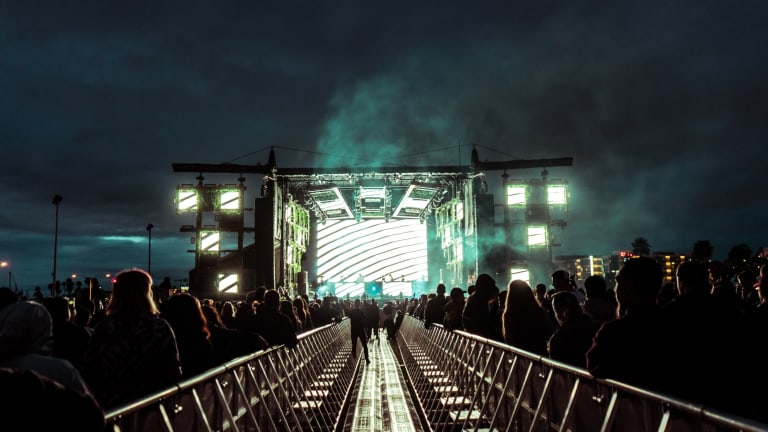 CRSSD Festival Blew Us Away With Its Sold-Out Spring Edition
Don't worry, they do this twice a year.
The seventh edition of CRSSD took place last weekend in San Diego, California. 
The sold-out music utopia was nothing short of exhilarating, bringing in extraordinary talent, old and new. Forecasted to rain, festival goers steered away the downpour and brought the sun for the two-day event. Fashion was fierce as gentlemen wore vibrant scarfs while ladies bundled up with statement jackets. The grassy retreat was complete with breathtaking sunsets, dynamic music, and beautiful people. 
CRSSD had numerous noteworthy sets that blew us away. At the Ocean View mainstage, Jai Wolf left us a warm finale with Indian Summer at sunset while Tchami brought a full choir out during his astonishing set. At the Palms stage, Anna Lunoe gave a powerful performance, having her mother watch her perform for the very first time. Up and comer NomBe brought his heart and soul to the Ocean View stage with a full band of women supporting his smooth and sultry vocals. Sadly Jersey Club producer Trippy Turtle performed his final set ever at the Palms Sunday night, alongside the FoFoFadi animals. 
Adding to the magic, the people became the greatest part, showing random acts of kindness throughout the festival. We witnessed strangers asking strangers if they could take polaroids of them, gifting the picture to them after. Festival-goers offered other fans their food, explaining they didn't touch it and want it to go to waste. 
There's a friendly and well-curated culture to CRSSD which makes this biannual festival a real treat and one that we look forward to. Despite, cooler temps, it's safe to say the spring edition of CRSSD was an unforgettable one. 
If you missed out on this magical music festival, don't worry. Their fall edition will take place in October.