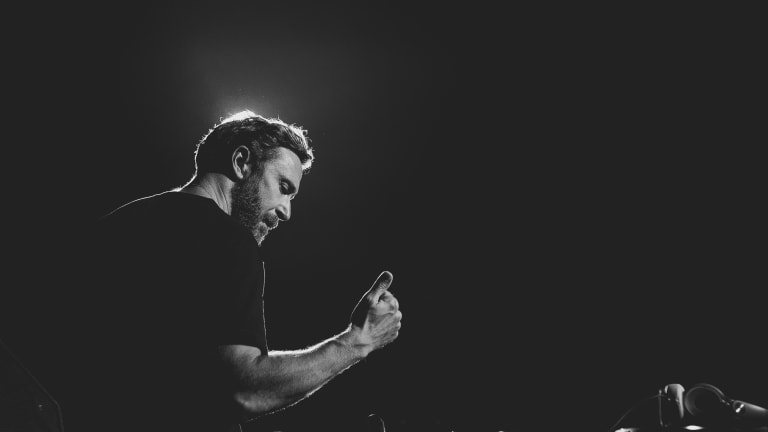 BIG by David Guetta Will Return to Ushuaïa Ibiza in 2019
David Guetta will return to Ushuaïa Ibiza as a resident DJ Monday from June 10th to September 30th, 2019.
Reclaiming his regular Monday slot, dance music titan David Guetta will return to Ushuaïa Ibiza this season. Starting June 10th, revelers can catch the Grammy award-winning artist playing amidst a state-of-the-art production, as he brings BIG back for another year.
BIG by David Guetta has been praised as one of the most influential concepts from around the world, scoring mentions and appreciation all over. While the venue itself boasts festival-level production and plays home to some of the biggest resident DJ's in the business, Guetta's shows remain the best selling in Ibiza. The two have forged an invaluable partnership over the last eight years, allowing them to curate some of the hottest parties on the island with this concept. 
David Guetta's boundless creative energy, influence, and endurance have helped him redraw borders between genres and reshape the industry's dynamics over the years. This lead him to off-the-charts success, racking up over 50 million record sales, and a total number of streams at over 10 billion. 
Aiming to bring together artists and make music that will conquer the world, his list of collaborators is highly impressive. From Madonna to Rihanna and Lady Gaga, Snoop Dogg to Martin Garrix, Avicii, and Nicky Romero, Guetta has worked with them all. 
2018, saw him releasing his seventh studio album titled 7, a groundbreaking album for the dance music pioneer. With a total of 27 tracks, the double album represents the many different sides of his musical journey. In addition to the huge electronic pop tracks, the album also had a second disc of underground dance tracks, recorded under Guetta's Jack Back alias.
Ushuaïa Ibiza's dedication to bringing the most sought-after names to their world-famous stage ensures they remain one step ahead of the game, as we see them teaming up with Guetta once again. Not content with simply packing their nights full of world-class artists, they constantly outdo themselves when it comes to phenomenal productions, with a different theme each night of the week. Incredible pyrotechnics, mind-blowing lighting and visuals, and a state-of-the-art sound system - it's no surprise people flock from around the world for the inimitable Ushuaïa experience.
Tickets to BIG by David Guetta at Ushuaïa Ibiza, 2019, can be found here. 
Follow David Guetta here:
Facebook: facebook.com/DavidGuetta/ 
Instagram: instagram.com/davidguetta/
Twitter: twitter.com/davidguetta
Soundcloud: soundcloud.com/davidguetta
Follow Ushuaïa Ibiza here:
Facebook: facebook.com/ushuaiaibiza
Instagram: instagram.com/ushuaiaibiza/
Twitter: twitter.com/ushuaiaibiza