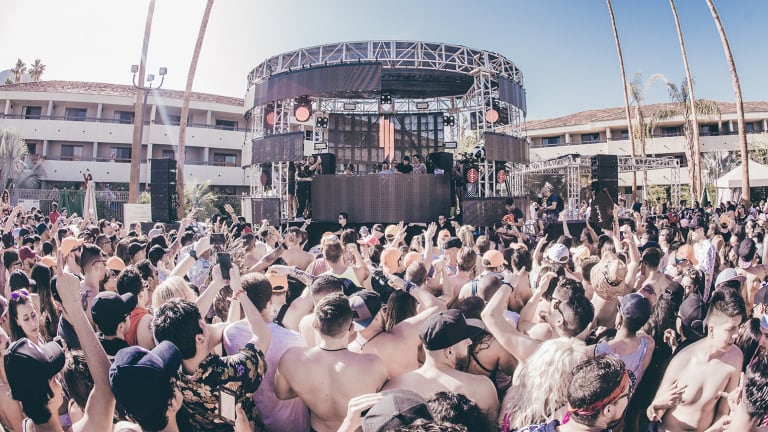 Overheard Day Club: 7 Outrageous Quotes From the Pre-Coachella Parties
If you want a good laugh, check these out.
The greatest pregame to Coachella is easily the Day Club Palm Springs. Located at the Hilton hotel, we had the pleasure of attending the ultimate pool party retreat for music lovers. Similar to Las Vegas day clubs, you can get up close and personal with some of your favorite DJs. Well, you can't sit on their lap, but pretty damn close! We highly recommend the Day Club over any other pre-Coachella event, as this is the most refreshing warm-up to the real deal. Even if you're not going to Coachella, this is the perfect festival alternative! 
If you weren't able to cool down at this premium hot spot, you're in luck. We caught ODESZA, Jai Wolf, Chet Porter, Illenium, Ekali, and many more by the pool this past weekend, catching outrageous quotes throughout the day. You'll laugh, you'll smile and you might cry.  
"You girls are pretty, want to come to this cabana and keep these guys company?"
"Is that G-Eazy? No wait, that's Ekali."
"Are you girls all together? Want to take an Instagram pic and take a shot of this new Three Olives vodka?"
"I thought ODESZA was a girl."
"That was a certified banger."
"What's the difference between a live set and a dj set?"
"My face is melting."
Yep. These happened. Catch the Day Club Palm Springs next year for the ultimate treat!