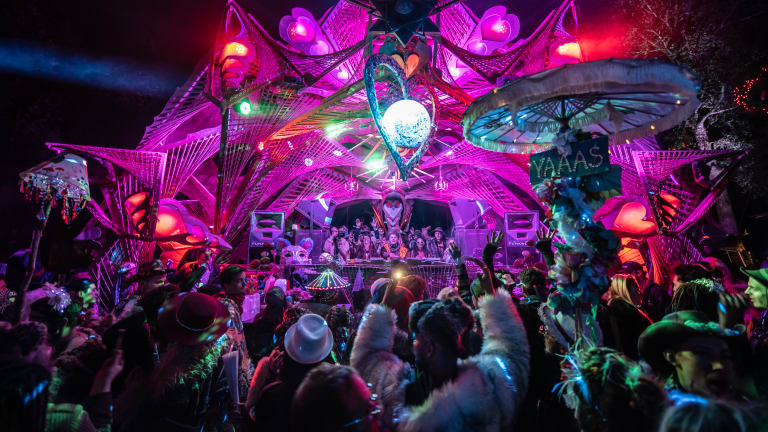 The Timeless Moments of Desert Hearts Festival in 30 Photos
See the exceptional pizazz of the most stylish house and techno party in California.
If you were one of the many fortunate enough to make it out to Desert Hearts Festival this weekend, then you're probably still on the verge of collapse. If you weren't, you're likely still kicking yourself for not ditching whatever task pulled you away from the sweet embrace of seventy-two straight hours of house and techno in the first place. 
With the event now square in the rearview mirror, you've really only got two choices: Either continue masochistically wallowing in regret about the experiential marvel that you missed or get to planning for the upcoming edition of Desert Hearts Festival in 2019. Because, obviously, missing two just won't fly.
Once you've decided to either bask in the timeless bliss experienced at the festival this year or to ogle at a few moments you missed, check out the album below and feast your eyes on the dazzling fashion, the exceptional vibes on the dancefloor, and the over-the-top weirdness that makes Desert Hearts such a masterpiece of underground house and techno production.
FOLLOW DESERT HEARTS
Facebook: facebook.com/WeAreDesertHearts/
Twitter: twitter.com/DesertHearts
Instagram: instagram.com/deserthearts/
Soundcloud: soundcloud.com/desert-hearts-records/