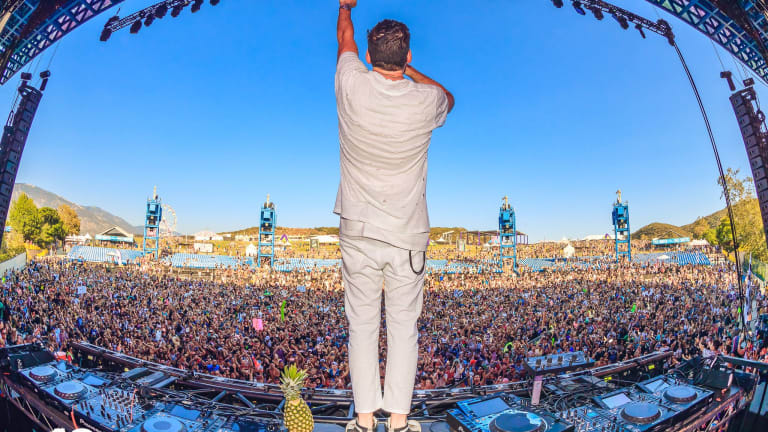 DESTRUCTO Had A Few Special Guests For His Final HARD Performance [WATCH]
It's been a monumental weekend for DESTRUCTO.
Gary Richards, AKA DESTRUCTO, has been at the helm of the HARD brand for the last 10 years. Curating and organizing a variety of events, such as California's HARD Summer festival and the distinguished Holy Ship boat cruise, he has worked tirelessly to bring unique and memorable experiences for attendees.
During his set last weekend at HARD Summer's 10th annual event, DESTRUCTO had a few special guests for fans. He brought on the legendary Giorgio Moroder who played his classic track "Last Dance" by Donna Summer.
Rapper Yo Gotti also made an appearance, performing "Down in the DM' and "Rake It Up". And, Dances with White Girls took the stage to perform "Take Me To Your Leader" by emerging Dirtybird artist Walker & Royce.
The set was definitely a special one, considering it was his last HARD event. Sadly, his contract with Live Nation - the parent company of HARD events - is over. While Richards left on peaceful terms, fans are not pleased. The "No Gary, No Ship" slogan has started floating all over the internet, indicating that many feel HARD will not be the same without Richards holding the reins, especially the acclaimed Holy Ship event.
Over the past 10 years, Richards has used HARD to shape and breathe life into the electronic music scene in the US. While his role as HARD's leader is over, the future looks promising for him.
According to this Facebook post he shared, Richards has something up his sleeves for fans. Hopefully, he will continue to bring flavour and freshness to the electronic music world through another medium. But, whatever the case, we wish him the best of luck in all his future endeavours!