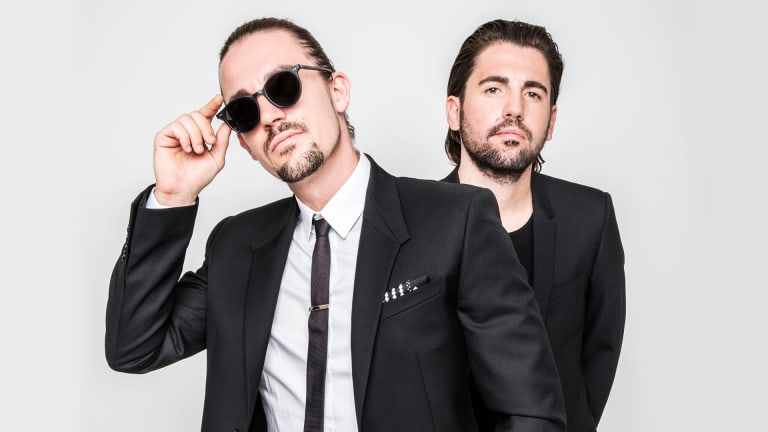 Dimitri Vegas & Like Mike's "Garden of Madness" is Coming to New York City
The duo will pair up with Tomorrowland to bring NYC an exclusive one-off show.
For six years the Belgian brothers Dimitri Vegas & Like Mike have been throwing one of the most epic shows in the business with their "Madness" event brand. What began back in 2016 with Bringing The Madness has transformed into Garden of Madness; the homecoming bash that has attracted fans from around the world. Now, in partnership with Tomorrowland, DEG Presents and Fearhouse NYC, the duo will bring the spectacle for an exclusive one-off show a The New York Expo Center on Saturday, November 2nd, 2019. 
Being that this event will be the only one of its type in the U.S. in 2019, if you are a fan of the Belgian brothers this would be a perfect time to book a trip to New York. Additional special guests are to be announced in the upcoming weeks. Fans of the production should expect the Amare (the much-loved eagle) to be a central fixture of the show. It will be something you will not want to miss. 
Said Dimitri Vegas, "It's been amazing building this brand over the past six years together with Tomorrowland to now further expand all over the world is a dream come true."
"It's really exciting to be working with Nick and the Tomorrowland team. They're absolute professionals. New York City is in for a real treat on Halloween weekend," added DEG Presents President Eddie Dean.
Garden of Madness has been a longstanding production at both Tomorrowland and Ushuaïa Ibiza. Following the U.S. show, they are taking the show back on the road across the pond to Liverpool in partnership with Creamfields. The final leg of the tour will conclude at the Sportpaleis Antwerp arena back in their home town of Belgium on December 20th and 21st. 
Tickets are on sale now, here.
FOLLOW DIMITRI VEGAS & LIKE MIKE:
Facebook: facebook.com/dimitrivegasandlikemike
Twitter: twitter.com/dimitrivegas // twitter.com/likemike
Instagram: instagram.com/dimitrivegasandlikemike/
Soundcloud: soundcloud.com/dimitrivegasandlikemike