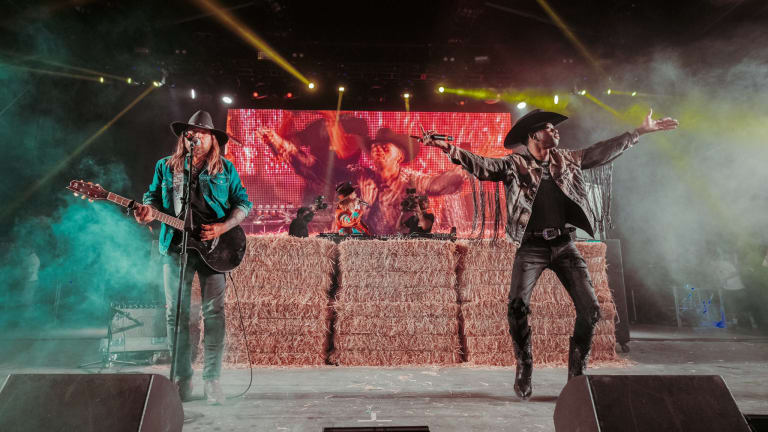 Diplo performing at one of the world's premiere country music festivals was already a sight to behold, but last night became even more memorable as he brought out Lil Nas X and Billy Ray Cyrus for the world premiere performance of the year's biggest track, "Old Town Road." In case that wasn't country enough, during his first-ever Stagecoach Festival performance, Diplo also brought out Grammy-nominated country act Sam Hunt to perform alongside him.
There was some debate to his booking and many wondered what the Major Lazer founder could possibly play at a country music festival, but he took it all in stride and threw down a fun mix of dance music, country hits, hip-hop, and '90s classic "Cotton Eyed Joe." 
Alongside the performance, Diplo (real name Thomas Wesley Pentz Jr.) released an official remix of the meme turned number one single. 
He recently announced a country side project and released a single using his real name, Thomas Wesley. 
The Diplo remix of "Old Town Road" by Lil Nas X and Billy Ray Cyrus is out now. You can download or stream it here.
FOLLOW DIPLO:
Facebook: facebook.com/diplo
Twitter: twitter.com/diplo
Instagram: instagram.com/diplo
SoundCloud: soundcloud.com/diplo