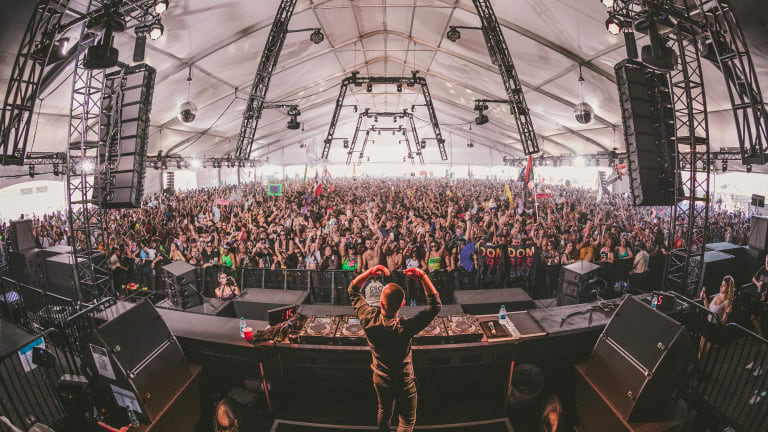 Dombresky Drops New Single Alongside Massive Tour Announcement
Dombresky's new single "Trust The Process" is the perfect kickoff for his upcoming tour.
Feeling like life has dealt you a bad hand? Never fear, Dombresky is here, and he's got a pocket full of aces. First off, his newest single "Trust the Process" is packed with cheerful vibes and a positive message that will turn your frown upside down. 
The empowering message bursts out of the speakers singing "just be yourself" colored by piano riffs reminiscent of the greatest classics of yesteryear, yet it hits you straight in the chest with stellar production that's way ahead of its time. Such a tune deserves our current dance music culture surrounding and supporting it, and with Dombresky's 20-date tour through North America underway, there's plenty of opportunities to find yourself smiling on the dance floor again and again.
"Life is about the journey and not the destination," said Dombresky. "Be positive and 'Trust the Process!'"
Keep your eye on Dombresky - his 2019 music moves brought merriment to the masses at Ultra Music Festival and the Do Lab among many others, and he is not stopping there. "Trust the Process," as well as his previous works such as "Futurmastic" and "Simple Hit" have a special recipe for creating memories with creative melodies on dance floors worldwide. You can't stay in this time—put a smile on and grab your Dombresky Tour tickets before they're gone.
Stream or Download Dombresky's "Trust The Process" today.
Dombresky Tour Dates & Ticket Links:
JAN 31 @ Celebrities (Vancover, BC)
FEB 2 @ Time Nightclub (Orange County, CA)
FEB 6 @ Sky (Salt Lake City, UT)
FEB 7 @ Royale (Boston, MA)
FEB 8 @ Noir (Toronto, ON)
FEB 14 @ Crown Room (St. Louis, MO)
FEB 15 @ Liquid (Madison, WI)
FEB 20 @ Q Nightclub (Seattle, WA)
FEB 21 @ Bang Bang (San Diego, CA)
FEB 22 @ 45 East (Portland, OR)
FEB 28 @ Lizard Lounge (Dallas, TX)
FEB 29 @ Spire (Houston, TX)
MAR 1 @ EDC Mexico (Mexico City, MX)
MAR 5 @ Meow Wolf (Santa Fe, NM)
MAR 6 @ August Hall (San Francisco, CA)
MAR 7 @ Club Vinyl (Denver, CO)
MAR 13 @ Elektricity (Detroit, MI)
MAR 14 @ Newspeak (Montreal, QC)
MAR 27 @ Hawaiian Brians (Honolulu, HI)
MAR 28 @ Exchange LA (Los Angeles, CA)
FOLLOW DOMBRESKY:
Website: dombresky.com
Facebook: https://www.facebook.com/Dombresky
Twitter: https://twitter.com/Dombresky
Instagram: https://www.instagram.com/dombresky
SoundCloud: https://soundcloud.com/dombresky