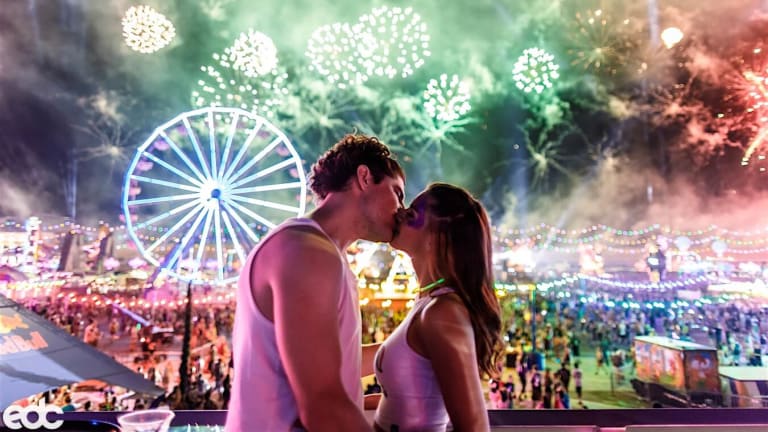 7 Ridiculous Sights to Look Out for at EDC Las Vegas
Don't overlook this spectacle.
EDC is around the corner and what better way to prepare you than to give you a rundown of this festivals most outrageous sights! This carnival, 2 decades old, has cultivated the most wondrous people and attractions every year. This electronic dance event is so big, there's no way you're going to see everything! However, we have created our top ridiculous eye catchers you can't overlook!
Furry Boots
If someone said EDC pioneered the furry boots, I would believe it. These fluffy feet will be roaming throughout the festival. These are definitely one of the most iconic EDC looks!
Matching Couples
Couples that rave together stay together. (I hope) Keep an eye out for those couples who go all out to make it known they are in love under the electric sky.
Arm Candy
No, we aren't talking about your boyfriend. Look out for those rave places decked out in some PLUR bracelets. The amount of candy people have is quite impressive!
Pacifiers
Yep. Babies aren't the only ones who use them. Look out for the festival-goers rocking the baby style. It's a look you won't find anywhere else!
Light Show
No, not the stage, but the random dude sitting at the back of the crowd with light up gloves. Surprisingly, it's pretty tight. Swing over to GloFX to get some for yourself!
Those Choppers
Transportation to EDC can definitely be a struggle, but, if you're a bougie artist, you will simply fly over everyone in a helicopter. While you're at the festival, look up in the sky for those choppers. Diplo could be in there!
The Kinetic Field
Last but not least, the colossal Kinetic field. Every time I attend EDC, this stage marvels me as if it's the first time I've seen it. EDC's stages are the most grandiose spectacles of any festival, making every sight unforgettable.
With that being said, this is an experience of a lifetime folks, don't miss out!