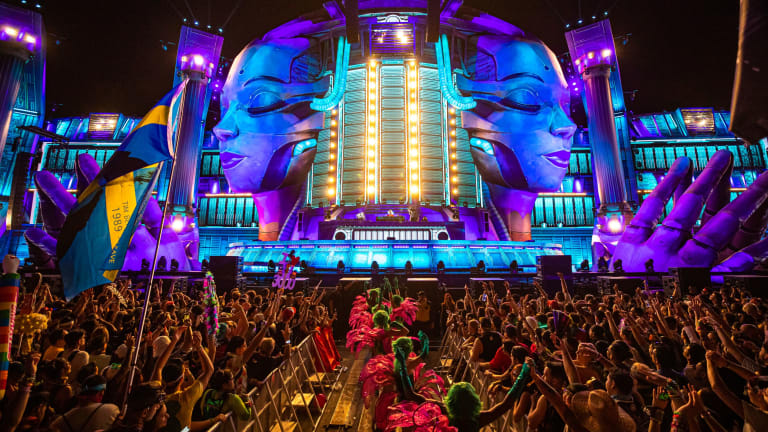 Insomniac Debuts Future Owl Sale for EDC Las Vegas 2020
For a limited time only, a $10 deposit will secure a GA, GA+ or VIP pass.
Just this week, Insomniac released the official dates for the landmark 10th anniversary of EDC Las Vegas. The 2020 edition will return to the Las Vegas Motor Speedway on May 15-17th for an epic three-night immersion into the best the electronic music community has to offer. You can expect art, music, and happy faces galore. 
The mantra of the legendary event company is "All Are Welcome Here." In order to solidify that mission statement further, EDC Las Vegas announced for the first time ever they will offer a "Future Owl" sale. For just $10, you can secure a GA, GA+ or VIP pass on layaway. Unlike previous years, this gives you more time to pay off the ticket price at a lower price range. 
Insomniac is hot off a sold-out crowd of 465,000 Headliners, the largest attending crowd in EDC history. Next year is set to be bigger and better than ever as they honor the past 10 years. 
"I didn't know what to expect when I brought EDC to Las Vegas back in 2011, but I'm so humbled by the way in which the city has wholeheartedly embraced the event, our culture, and the Headliner community that has called EDC home for the past decade," said Insomniac Founder and CEO Pasquale Rotella. "That midnight desert magic and those epic kineticFIELD sunrises are forever linked to the festival's DNA. I'm grateful for all the support we've received, and I can't wait to celebrate our 10-year anniversary Under the Electric Sky."
For a limited time, Future Owl tickets to EDC Las Vegas 2020 can be purchased here.
FOLLOW EDC LAS VEGAS:
Facebook: facebook.com/electricdaisycarnival
Twitter: twitter.com/EDC_LasVegas
Instagram: instagram.com/edc_lasvegas