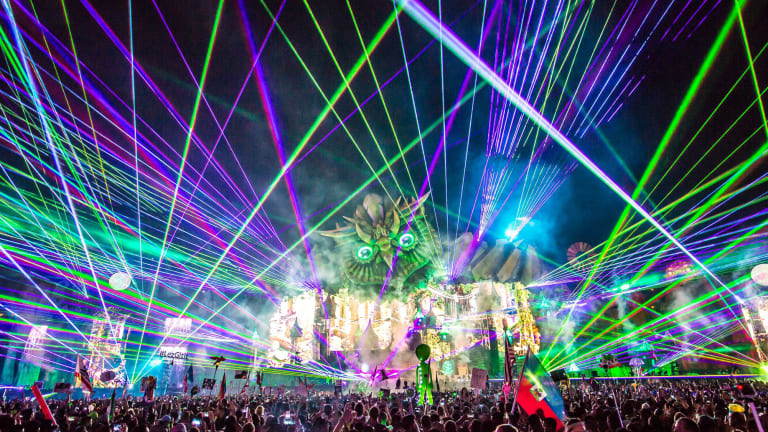 EDC Shares Another Sneak Peek at Rescheduled 2020 Installment
The rescheduled festival is moving full steam ahead with plans to continue on in October.
One of the world's most renowned yearly electronic music festivals, Insomniac's EDC Las Vegas, opted to reschedule its event for a later date after the COVID-19 pandemic forced cancellations and postponements for events around the globe. Typically taking place in May, EDC's Las Vegas installment for 2020 will now be held on October 2nd to 4th. 
The festival is keeping the excitement alive and hopeful attendees eager, sharing sneak peeks at stage productions that will be seen in October. Pasquale Rotella, Insomniac's founder and CEO, has taken to Instagram to share another preview to further build the hype. 
Posting a photo of the kineticZEN's stage production, Rotella revealed a little bit more of what's to be expected for 2020. Opting for a human instead of a banana for scale, the image showcases said human being dwarfed by an enormous, pearlescent owl's head. Another fine addition to the long list of reasons to give a hoot about EDC's new October date. 
"We are still building, creating & planning for October," Rotella declares in the image's caption. "'Til then - Stay Safe, Stay Positive & we will see you Under the Electric Sky!"
FOLLOW EDC LAS VEGAS:
Facebook: facebook.com/electricdaisycarnival
Twitter: twitter.com/EDC_LasVegas
Instagram: instagram.com/edc_lasvegas