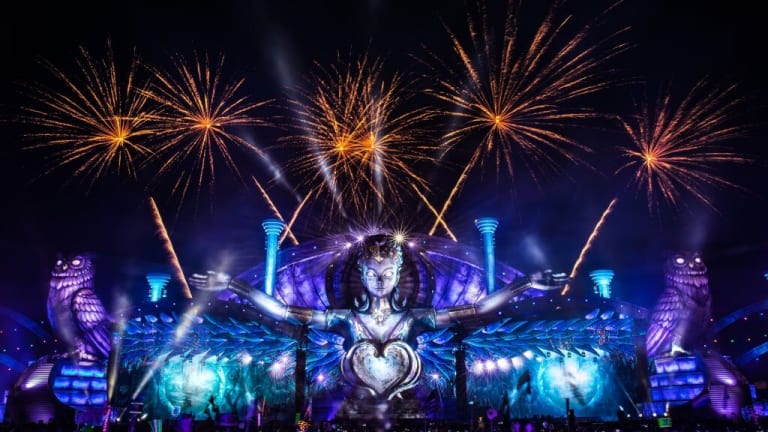 EDC Orlando 2019 Rolls Out Massive List of Official Pre and After Parties
Presented by Team Market Group and Goodnight Events, the official EDC Orlando After Parties keep the festivities going long after the festival itself comes to an end.
EDC Orlando 2019 is just days away, and this year is set to be bigger and better than ever. Like EDC Las Vegas, Orlando is now getting the full "EDC Week" - which means three days of EDC festival magic in addition to a whole array of top-notch pre and after parties with some of the biggest talent in the industry. 
Rather than going to bed or hitting the local bars when EDC ends at midnight, you can just be getting your party started at Orlando clubs Celine and TIER. Below is a list of the best parties you'll find this year surrounding EDC Week, brought to you by Team Market Group and Goodnight Events.
Kicking things off on Thursday at Celine, Finnish artist YOTTO will get the party started with a gentle dive into the world of deep and melodic house music.
On Friday, bass house pioneer Jauz will be tearing it up at TIER for those craving a continuation of heavy festival jams, while deadmau5 is set to bring a hefty helping of techno to Celine via his TESTPILOT alias.
On Saturday, Celine and Factory 93 are set to host ANNA, Brazil's iconic queen of techno, for a night of heavy grooves and intense emotions. You'll also be able to catch some deep underground beats from supporting acts Carlos Mendoza and Skylar Williams.
Wrapping things up on Sunday, the meteorically rising bass star Nitti Gritti takes over the decks for the closing of TIER's official EDC Orlando events, while house legend and Black Book label boss Chris Lake brings his signature flair to Celine for an epic close to another brilliant week of EDC festivities.
Click the links below to get your tickets now.
YOTTO (Thursday Pre-Party at Celine)
TESTPILOT (Friday After Party at Celine)
Jauz (Friday After Party at TIER)
ANNA (Saturday After Party at Celine)
Chris Lake (Sunday After Party at Celine)
Nitti Gritti (Sunday After Party at TIER)
FOLLOW EDC ORLANDO:
Facebook: facebook.com/ElectricDaisyCarnivalOrlando
Twitter: twitter.com/edc_orlando
Instagram: instagram.com/edc_orlando