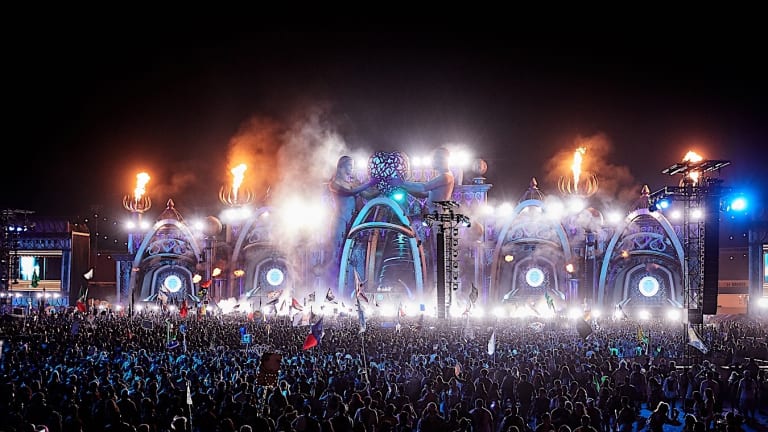 EDC Las Vegas 2019 Live Stream Details Have Been Announced
This year's EDC Las Vegas will be powered by the streaming service STIRR and feature four channels of content.
Details for the live stream of EDC Las Vegas 2019 have been revealed. This year's stream will be handled by the multi-media company, LiveXLive Media and will use technology from STIRR to create a unique festival live stream experience. 
It is reported that the stream will have four separate channels that will display a different nonstop feed throughout the duration of the Las Vegas event and will include both performances and behind-the-scenes footage.
STIRR is a relatively new streaming service similar to that of Sling or YouTube TV. The service is free of charge and does not feature advertisements, allowing festival streamers to enjoy the show without interruptions. It is available on most major smart TVs and related devices like a Roku or Amazon Firestick.
The CEO of LiveXLive, Robert Ellin, spoke on the opportunities STIRR creates. "For music fans in Las Vegas who can't be at the festival in person, our partnership with STIRR provides a fantastic opportunity to experience one of the best events in the world live, as it happens," he said. "For brands, it's a powerful opportunity to connect directly with a local community as well as a global audience."
This year's party in the desert will feature performances from Armin van Buuren, Alison Wonderland, Kaskade, Excision and more.
EDC Las Vegas 2019 will be held May 17th-19th at the Las Vegas Motor Speedway. General admission tickets to this year's event just recently sold out. A limited number of premium and VIP packages are still available. You can get yours here. 
H/T: News 3 Las Vegas
FOLLOW EDC LAS VEGAS:
Facebook: facebook.com/electricdaisycarnival
Twitter: twitter.com/EDC_LasVegas
Instagram: instagram.com/edc_lasvegas