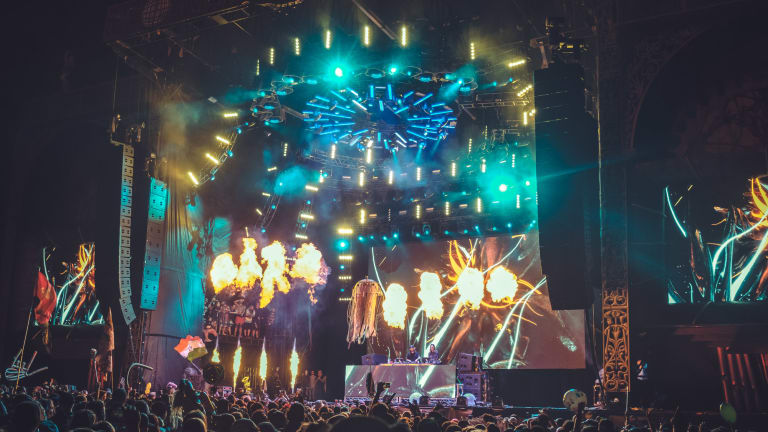 Did Electric Forest Tease Some of Next Year's Performers?
Some fans believe that Electric Forest's latest tweets are hinting at next year's lineup.
Let the speculation begin. Electric Forest tweeted out two seemingly innocuous videos reminiscing about the fun attendees shared in years past. However, eagle-eyed fans feel something in the title may be alluding to much more than a virtual scrapbook.
Although the caption is the same on both videos, many think that the riddle included is a nod to those who will be performing at the 2020 edition of the festival. From the tweets: 
"Read all the words that have passed
The years seem to go by so fast
Try looking ahead
At the rumors that spread
Know the future by seeing the past"
People have fixated on the last three lines, and it's easy to see why some might interpret them as a hint. While some speculated artists' songs are performed in the music accompanying the video string of tweets, other artists are simply shown in the video. @Electric_Hawk compiled a list of those mentioned in the video for those who may have missed some entries. At the time of writing, the list is still speculation with nothing officially confirmed. 
Electric Forest 2020 will take place June 25th-28th in Rothbury, Michigan. Tickets go on sale this week. For more information, you can visit their official website here.
FOLLOW ELECTRIC FOREST:
Facebook: facebook.com/ElectricForest
Twitter: twitter.com/Electric_Forest
Instagram: instagram.com/electric_forest