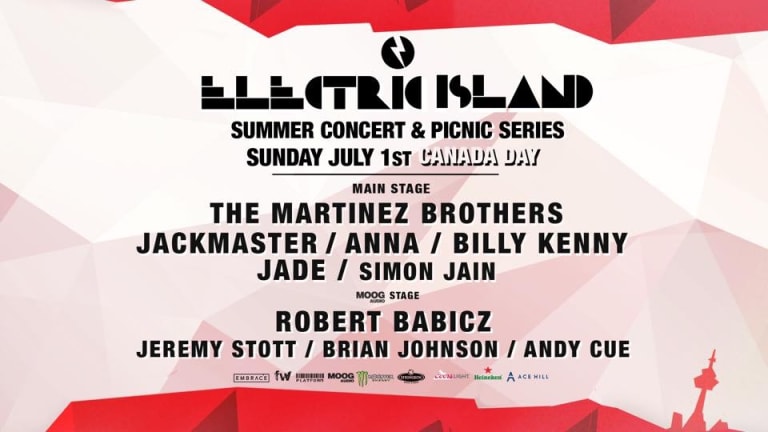 Electric Island Festival Series To Host In Canada
The festival and concert series will celebrate Canada Day.
After a sold-out season opener, The Electric Island concert tour announced their second stop of this year's run - their fifth - to Hanlan's Point Beach in Toronto, Canada bringing a newfound element to Canada Day, July 1, 2018. 
The day will feature a diverse line-up of international acts. On the main stage, catch the heavy-hitting sounds of Brazilian techno export ANNA, UK garage house producer Billy Kenny, the wildly diverse Jackmaster and the underground's favorite bros; The Martinez Brothers. Supporting this roster of dance music experts will be Canadian No. 19 mistress Jade and Toronto favorite Simon Jain. 
Over at the Moog Audio Stage attendees will get their groove on to the deeper, harmonic sounds of Robert Babicz. A strong line-up of local talent including tech house act Andy Cue, Bohemian Yacht Club's Brian Johnson, and techno act Jeremy Stott will provide the perfect tunes for an intimate dance party.
Tickets for the event and more information can be found on the festival's website.