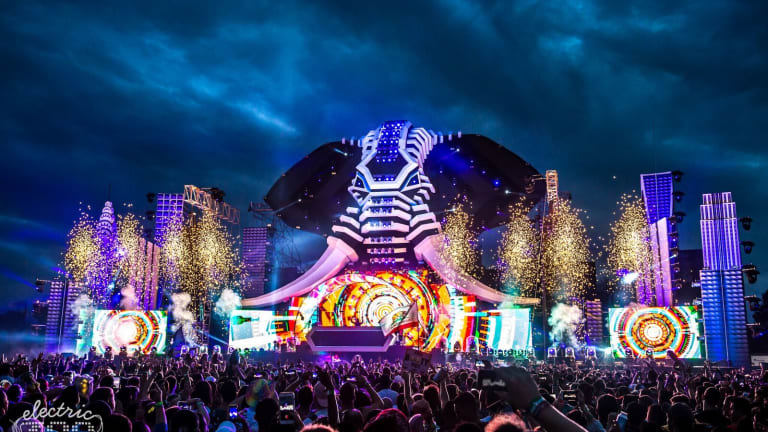 Electric Zoo Releases Much Anticipated Set Times for Its Big 10 Celebration
Lo and behold, EZoo Weekend is finally here! And here are the set times to chalk out your schedules for the weekend!
Electric Zoo has been an NYC festival circuit staple for a while now, precisely 10 years! Celebrating its 10th birthday this year with a stacked lineup, we have all been on tenterhooks waiting for the set times to drop. While its inevitable that there will be overlaps and we'll have to make choices with the number of acts on the lineup, how well they could minimize it is key! 
With a diverse lineup like the festival has this year, there is pretty much something for every music aficionado out there.  While there are some intense noteworthy B2B sets on the lineup, from Chis Liebing B2B Dubfire to a three-way B2B from Anjuna boys Andrew Bayer, Ilan Bluestone and Jason Ross, we're also hoping for a fair share of 'surprise sets' over the weekend! Set times are available on the official Electric Zoo app, and of course, we have them for you right below:
Consistently held over Labor day weekend, Electric Zoo transforms its Randall's Island Park home year on year with class apart stage designs and experiences for their audiences. While getting to Randall's Island Park is pretty much a part of the experience in itself, there are a number of ways depending on how much or how little you wish to spend, walk, etc. While the festival itself provides shuttle bus and ferry options from Brooklyn and E 35th respectively, there are cheaper ways to get there as well depending on where you're coming from. The 4,5 and 6 subway trains are easily accessible at the nearby 125th street station from where it's a delightful 15-20minute walk across the RFK bridge straight to Randalls Island! While all the above options are sure to show you a fun time, we'd definitely not recommend driving yourself down to the fest since the island does not have any kind of parking. However, there are designated drop off locations if you chose to cab it or get dropped off at the festival. 
Complete details on how to get there can be found on the official EZoo website with details regarding ferry and shuttle tickets, timings, etc. 
If you haven't got your tickets yet, the last of whats left can be grabbed here! Get your dancing shoes on and get set for the dope Big 10 EZoo birthday bash!