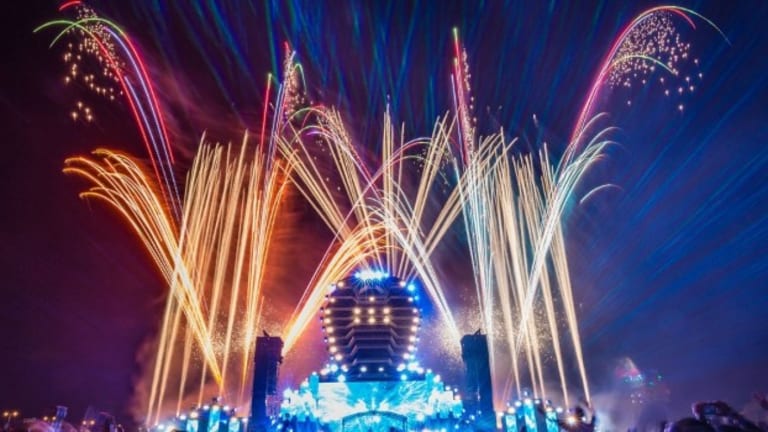 NEW YORK'S ELECTRIC ZOO FESTIVAL DELIVERS ECLECTIC PHASE 2 REVEAL
One of NYC's best fests is back for its 9th year.
Festival season is upon us! If you've been active on social media recently, you must've noticed the influx of lineup reveals as of late.
Electric Zoo, a staple in the New York festival scene, just released it's impressive phase 2 lineup!

Given the absence of EDC New York this year, and the abrupt cancellation of Mysteryland, Electric Zoo is taking center stage as New York's prime electronic music festival. The bar is set high for the festival to deliver a worthy experience for fans, and the phase 2 reveal does not disappoint, adding 40 artists to the already star-studded lineup. Phase 2 includes massive names in the EDM sphere, such as Armin van Buuren, Galantis and Zedd – in addition to Phase 1 heavyweights like DJ Snake, Excision, Above & Beyond and that oh-so-special Deadmau5 B2B Eric Prydz.Take a look at the lineup below:
What's remarkable about the lineup is how diverse it is. Covering a host of popular genres, from techno to dubstep and everything in between, it's sure to please a wide variety of musical tastes. Noteworthy additions in the phase 2 reveal include house honcho Claude VonStroke, future bass artistIllenium, bass music superstar Jauz, g-house enigma Malaa, and genre-defying Rezz, among others.
Beyond established acts, the phase 2 lineup adds a range of talented rising artists. If you're planning to make it to the Zoo, keep an eye out for exciting up-and-comers such as Brohug, Crankdat, Drezo, K?d, No Mana, Quix, and Spag Heddy!
Along with artist reveals, Electric Zoo announced stage hosts as well, which further emphasizes the diversity of the festival. The festival will welcome Dada Land Compound by Swedish duo Dada Life, and Off The Deep End by Jauz--who will be joining previously announced Phase 1 curators, acclaimed Dutch techno brand Awakenings and free spirited Spanish party thrower's Elrow.
Electric Zoo will take place in New York City on Labor Day weekend, September 1-3, at the beautiful Randall's Island Park. Branching out from last year's "Wild Island" theme, Electric Zoo is branding itself as "The 6th Boro," boldly asserting its affinity and deep ties to The City That Never Sleeps. Given it is the one of the only major EDM festivals left in the area, it's a smart strategy to tie itself to the city it is home to. Expect creative new stage designs, unique art installations and a centralized vibe throughout the festival. If you plan on attending, grab tickets here.
lthough Electric Zoo is shaping up to be one of the best EDM festivals New York has to offer, that was not always the case. Back in 2009, it started out as a small 66 act event. Then, in 2013, it ran into trouble as the third day was cancelled by NYC officials, due to 2 MDMA related deaths and 4 hospitalizations. The bad publicity continued in 2014, as the third day was yet again cancelled, this time because of severe weather.
Then, Electric Zoo began to bounce back. Made Event, the promoters behind the festival, teamed up with ID&T, a company behind events like Tomorrowland and Q-Dance, for the 2015 edition. Rebranding itself as "Electric Zoo: Transformed," the organizers worked hard to ensure that the festival was exciting, safe and smooth. Following the successful, problem-free 2015 festival, Electric Zoo rose from the ashes, in synchrony with its iconic 2015 phoenix main stage. Having already "transformed", the festival stepped it up further in 2016, adopting a "Wild Island" theme, introducing brand new stage designs, and enjoying another successful year.
Back to the present: Electric Zoo is gearing up for what's sure to be another exciting addition to the annual New York music festival. We cannot wait to see what it has in store for this year's event, with that superb lineup and "The 6th Boro" in play! Meanwhile, if you're anxiously waiting for Labor Day weekend to come around, pass the time with Electric Zoo's dedicated Spotify playlist, paying homage to this year's artists, below.