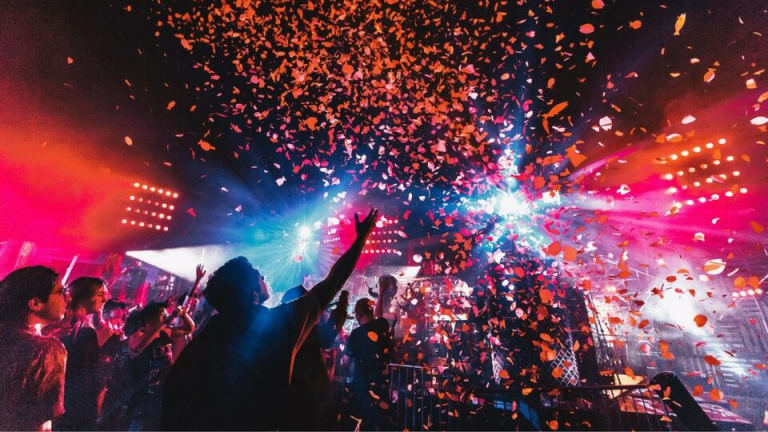 The Electronic Music Awards Returns For Its Second Year This November
Not your average award show.
The Electronic Music Awards (EMAs) will return for its second year on November 8th, 2018 at Los Angeles' Willow Studios.
With 2017's debut EMAs marking one of the highest debuts of any award show, watched by more than 2 million viewers around the world, it's no surprise the EMAs is back for another round.
This year's edition will foster the motto, "We're All The Same On The Dance Floor," celebrating equality and excellence in electronic music. With 13 categories, the EMAs will honor leading underground and commercial artists, creatives, executives and visionaries that make electronic dance music one of the most dominant forces of the modern music industry. 
Last year's winners included Bonobo (Album of year), Eric Prydz (DJ of the year), Major Lazer + Justin Bieber (Single of the Year), Sasha (Record of the year), Rufus Du Sol (Live Act of the Year) and Alison Wonderland (New Artist of the Year). You can view the full list of 2017's winners here.
Staying true to electronic music's culture, this is not a typical award show, as last year's edition opted for an all-standing arrangement, akin to a stage at your favorite festival. Performances by Moby, Illenium and Autograf rocked audiences, while a separate stage was dedicated to Detroit techno, a celebration of electronic music's roots, with performers like Juan Atkins, Floorplan, Delano Smith and The Saunderson Brothers. EMAs presents itself more as a dance party than a traditional award show, starkly embracing modern EDM culture.
Looking back at last year's event, our hopes are high for 2018's EMAs, and we cannot wait to see what this year's award show has to offer.
Stay tuned for nominations and further details.