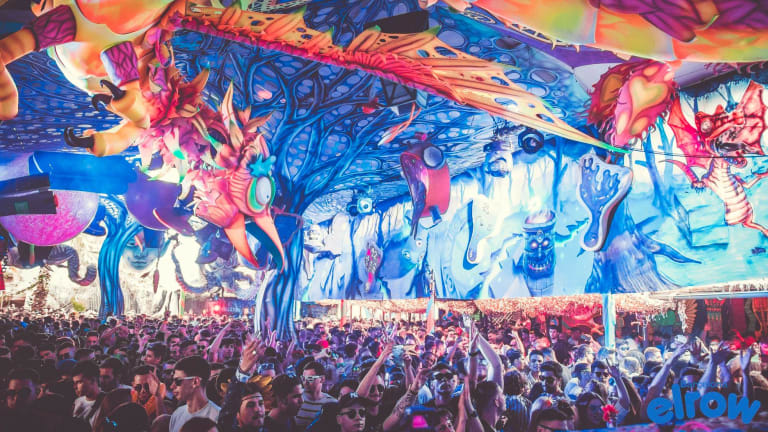 Elrow Begins Its NYC Residency This Weekend With A Superb Lineup & Exuberant Theme
Ain't no party like an Elrow party.
Barcelona-based nightlife brand Elrow is getting ready to make a dent in New York's electronic music scene.
The Big Apple and elrow have met before. The ever-growing European entertainment group first organized a show back in December 2016 at Manhattan techno hotspot Flash Factory, following up with a stage take-over at Electric Zoo Festival 2017, and another show in Brooklyn venue Avant Gardner later that year.
Looks like that was just the start of Elrow's burgeoning love affair with New York, as this weekend will mark Elrow's first official show as part of a residency at Avant Gardner.
With a lineup boasting house and techno heavy-hitters like Eats Everything, Thomas Jack, Toni Varga, and a special b2b performance by Andrea Oliva and Steve Lawler, the stage is set for a long night filled with show-stopping performances and thumping beats.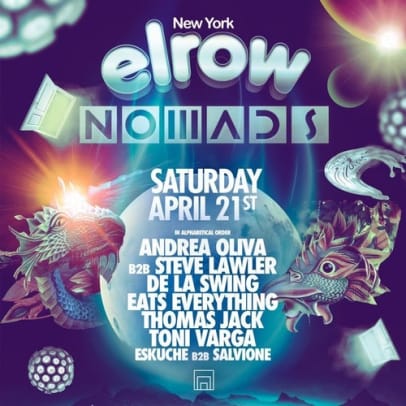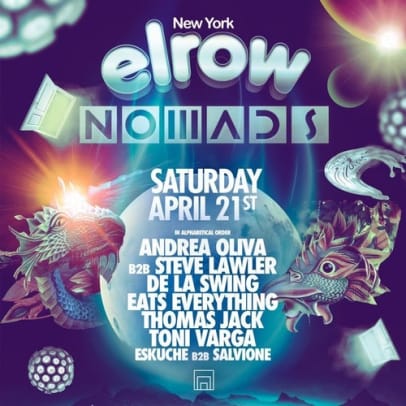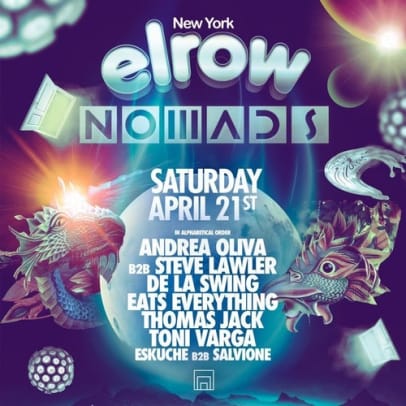 Of course, with Elrow, the experience doesn't end simply with a world-class lineup of artists.
If you aren't familiar with their parties, Elrow really does it like no other. Known for it's wildly extravagant, over-the-top festivities, the Elrow experience is all-encompassing; unique art installations, dancers, world-class lights, thousands of inflatable toys and an atmosphere grounded in love, community and heartfelt celebration.
Each party has its own theme, and this weekend's show in New York is dubbed "Nomads, New World." We're not sure what to expect but we imagine it'll be exuberant, in-your-face, all-out fun.
Themes play an important part in the Elrow experience, as you really feel like you're in a different world when you enter the doors of an Elrow show. The organizers place great importance on carefully curating an in-depth, vibrant, and thoroughly refreshing environment at their shows, a huge factor in Elrow's meteoric growth from a small Spanish party to a global entertainment powerhouse.
If you're curious to see what the "Nomads, New World" theme will look like, take a look at the photos below, captured in Barcelona at an elrow party of the same theme.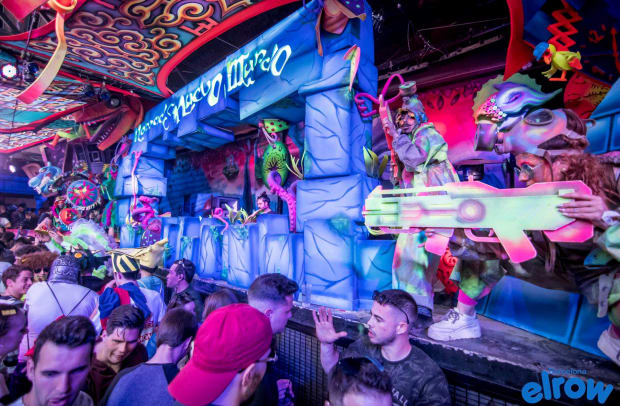 If you're looking to attend the NYC show this Saturday, you can grab tickets here.