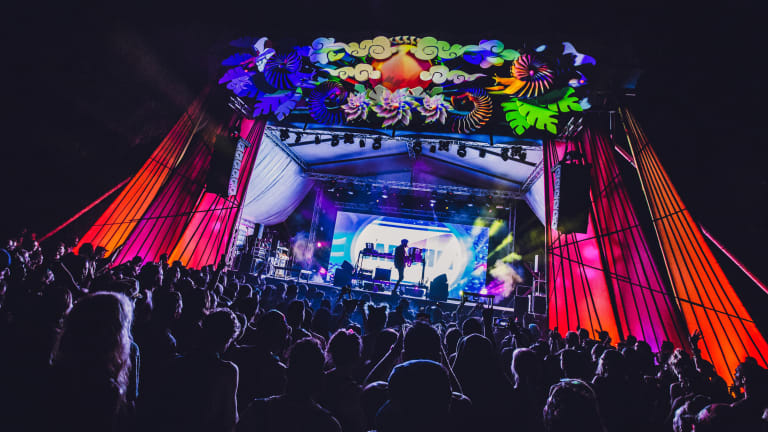 Envision Festival to Expand to Seven Days for 10-Year Anniversary Event in 2020
Costa Rica's favorite permaculture festival has shared some big news.
Ordinarily, a growing festival may expand by adding another day to their runtime - but Envision Festival is no ordinary event. The permaculture gathering will have taken place annually for ten years at Rancho La Merced near Uvita in Costa Rica, and to celebrate, organizers are adding three more days to its runtime.
Whereas this year's edition of Envision took place over four days, the 2020 edition of the event will span across seven. The ingredients that have made it a success thus far will remain, however. In addition to an electronic music-heavy lineup, it will once again provide attendees an opportunity to attend enriching workshops on such topics as yoga, herbology, mycology and painting.
"We are filling a need that there has consistently been demand for, more Envision," said Envision Festival Co-Founder and Creative Director Josh Wendel in a statement. "There is so much happening during the four-day festival, that most people only attend a few workshops over the whole weekend. This allows attendees to dive a bit deeper with our world class leaders, have more time for adventures and not have to deal with the challenge of traveling around Costa Rica days before or after."
The 2020 edition of Envision Festival will run from February 17th-24th, 2019. Tickets go on sale Thursday, June 13th at 1:00 PM EST, but a loyalty sale for previous attendees has begun today.
FOLLOW ENVISION FESTIVAL:
Facebook: facebook.com/EnvisionFestival
Twitter: twitter.com/EnvisionFestCR
Instagram: instagram.com/envisionfestival/
SoundCloud: soundcloud.com/envisionfestival