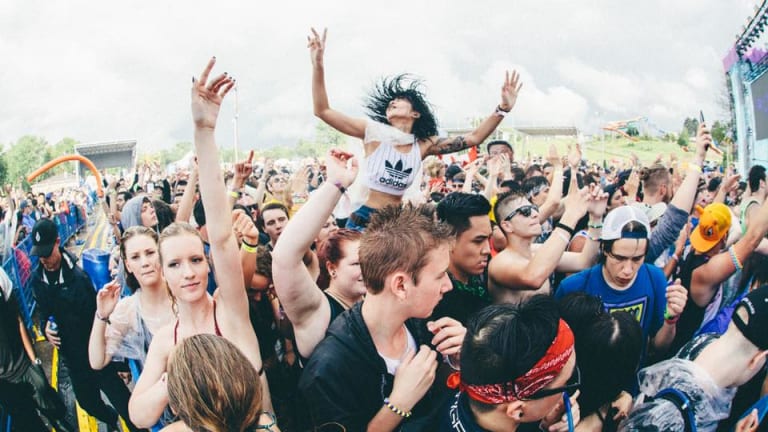 Ever After Festival to Permit Consumption of Marijuana on Festival Grounds
The Canadian Ever After Music Festival revealed their guidelines for consuming cannabis products on the festival grounds.
For the first time in Ever After Music Festival's history, the consumption of cannabis products will be permitted on the festival grounds. In a statement posted on their social media channels, the festival announced the new development and outlined the rules for consumption. 
Festival attendees will be allowed to carry 10 grams on themselves and only in pre-rolled form. They will not be permitted to have loose-leaf cannabis on festival grounds. If you don't smoke, a Suorin Drop vape is a great alternative along with any full spectrum hemp extract. For those of you wondering, "Does CBD Get you high?" the answer is definitely no; just don't accidentally get the CBD oil for horses!
However, attendees will be allowed to possess up to 28 grams of either pre-rolled or loose leaf cannabis in the festival campgrounds. In accordance with Canadian laws, people who wish to consume must be 19 years of age and smoke inside the designated smoking areas which will not have food or alcohol products. 
It is worth noting that attendees may not sell any cannabis products onsite. The festival representatives have warned that anyone caught doing so will be reported to the police.
This year's Ever After will feature performances from Excision, Illenium, Kill The Snails (Kill the Noise B2B Snails), Zomboy, and more.
Ever After Festival takes place June 7th-9th, 2019 in Kitchener, Ontario in Canada. Tickets are on sale now. You can get yours here.
H/T: Your EDM
FOLLOW EVER AFTER MUSIC FESTIVAL:
Facebook: facebook.com/EverAfterMusicFest/
Twitter: twitter.com/EverAfterFest
Instagram: instagram.com/everafterfest/