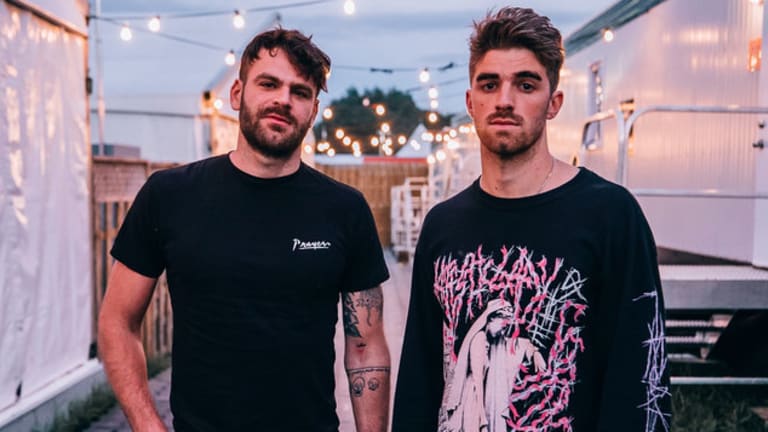 Forbes Announces The Chainsmokers, 21 Savage and Normani for 2019 Under 30 Summit
The Chainsmokers, 21 Savage, and Normani will kick off the 2019 Forbes Under 30 Summit's Music Festival at Detroit's iconic Masonic Temple.
Forbes today announced that its 2019 Under 30 Summit, and following the summit tradition, the opening music festival. Kicking off the festivities on this year's lineup will be Grammy Award-winning duo, The Chainsmokers, and Grammy-nominated, multi-platinum rapper 21 Savage, with singer-songwriter Normani as the special guest. 
The sixth annual summit will take place from October 27th-30th,2019 in Detroit and is expected to see a gathering of nearly 10,000 visionaries and disruptors from varied industries and around the world. The Summits music festival will take place on the evening of October 27th at the iconic Masonic Temple. 
The event will feature more than 200 speakers from varied areas of business including Serena Williams, Steve Case, Heidi Zak, and more. Also speaking at the summit in addition to their performances will be Drew Taggart and Alex Pall of The Chainsmokers and Normani. 
The duo recently came out on top of Forbes' annual list of highest-paid DJs dethroning Calvin Harris from the top spot for the first time in many years. Taggart is also a Forbes Under 30 lister. Evolving into a dominating musical force with a diverse repertoire of songs, they have not only had a number of Billboard chart-topping tracks but breakthrough songs across genres.
Also performing is a former Forbes Under 30 lister, 21 Savage (real name Shéyaa Bin Abraham-Joseph). The Atlanta-based rapper made waves with his first studio album, Issa Album, debuting at No. 2 on the Billboard 200 last year. The multi-platinum rapper and philanthropist has left an undeniable mark on hip-hop as a true original. 
Best known as one of the four members of multi-platinum group Fifth Harmony, Normani (Full name Normani Kordei Hamilton) decided to branch out and pursue a solo career. In the process of recording her first solo album, she has collaborated with Khalid, Calvin Harris, Sam Smith and many more. Hamilton is also doing her bit outside the studio. She is the Global Ambassador to the American Cancer Society and a Diversity Ambassador for The CyberSmile Foundation, a multi-award-winning anti cyberbullying non-profit organization.
Artists who have performed at previous editions of the Forbes Under 30 Summit music festival include Zedd, Marshmello, Halsey, A$AP Rocky, and Afrojack.
Follow Forbes Under 30 here: 
Facebook: facebook.com/forbesunder30
Twitter: twitter.com/ForbesUnder30
Instagram: instagram.com/forbesunder30