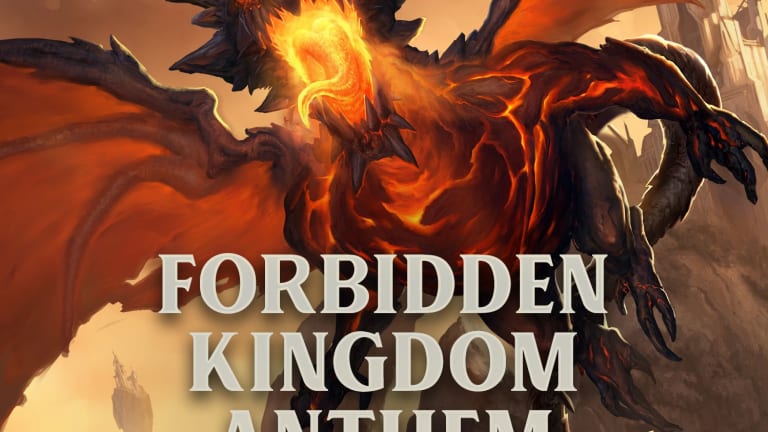 Forbidden Kingdom Festival Reveals Anthem Produced by Nitti Gritti
We're getting down to the Nitti Gritti of the festival's first-ever anthem.
Following the release of an intricate 59-page storybook promoted by the festival last month, Forbidden Kingdom Music Festival has premiered their first-ever anthem produced by Miami-native Nitti Gritti. The inaugural bass festival, located in Boca Raton, Florida, is set to throw down on February 16th and 17th of 2019.
This anthem is the perfect amuse-bouche for the beautiful insanity fans should expect when entering the Forbidden Kingdom. The brief track features fat drums paired with classic, sharp-stabbing synth chords. The instrumentals are chopped up by various aggressive drum fills and high-pitched screeches guaranteed to get you hyped. 
Nitti Gritti has been on a steady path to the top in 2018. He released multiple tracks this year and killed it at EDC Orlando. Nitti Gritti's music spans a vast spectrum of genres, and he's delivered remixes for the likes of Cardi B, Bazzi, NGHTMRE and Slander, Krewella and more. He's even co-produced pop-infused hits like "Move to Miami" for Enrique Iglesias and Pitbull. It's great to hear him go back to his bass-heavy roots with this killer anthem.
Nitti Gritti will be joining fellow bass legends Excision, Adventure Club, Zomboy, Dion Timmer, and many more at Forbidden Kingdom's inaugural edition. Pepe Vargas, the founder of event management group Apex Presents, proudly announced the first bass and dubstep music festival in the state of Florida back in May. He describes it as being a "Lost Lands style event." 
The final tier of GA tickets are still available and can be purchased here.
FOLLOW FORBIDEN KINGDOM MUSIC FESTIVAL:
Facebook: https://www.facebook.com/forbiddenkingdomfest/
Twitter: https://twitter.com/FKMusicFest
Instagram: https://www.instagram.com/forbiddenkingdomfest/
FOLLOW NITTI GRITTI:
Facebook: https://www.facebook.com/djnittigritti/
Twitter: https://twitter.com/DJNittiGritti
Instagram: https://www.instagram.com/djnittigritti/
SoundCloud: https://soundcloud.com/nittigritti