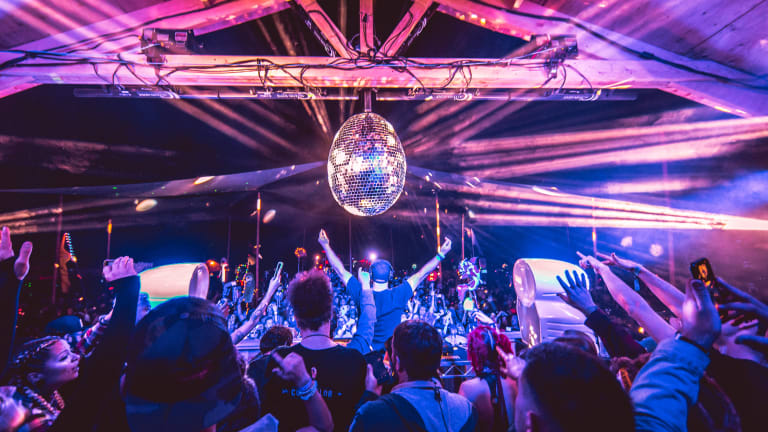 5 Artists with Fresh Tracks You'll Hear at Dirtybird Campout 2019
Get an earful of excitement with the newest music coming to Dirtybird Campout.
You've got your glam patches ironed on a proud sash and the car is packed to the brim with parasols and onesies. For some reason, though, no matter how much you prepare it doesn't curb the bristling anticipation surrounding the festivities that await you at Dirtybird Campout 2019. 
Not to worry. We could point to this being the fifth year of the summer camp-inspired event. After all, it almost goes without saying that this edition of the most mold-breaking house music festival will likely be the best one yet. With fun to be had like tournament style dodgeball, three-legged races, water balloon tosses, paddleboarding, archery, totem crafting, and tie-dying - just to name a handful on the list of games and activities found nowhere else in festivals - the excitement really is a bit overwhelming.
There's also a chance the ravenous butterflies in your stomach could be to blame. That insatiable hunger for those all-night dance parties or the sweet, tangy barbecue goodness being served all weekend during the festival never quite goes away. Probably the most likely cause of that somersaulting anxiety is a combination of excellence on the lineup and fresh tracks that will hit your earholes for the first time live. 
Whatever the reason, there's no need to fret if the feelings of overflowing excitement leading up to the house music-infused bacchanal are getting to be too much. EDM.com can help you satiate it. Just peruse this slick sampler whenever you feel a jones coming on. It's packing a few of the freshest tunes you'll hear at the Campout this year. With this song showcase, you'll become more familiar with the legends of the Dirtybird label ahead of the festival. Plus, that road trip will be a whole lot more fun with some hot-off-the-presses fire pumping through the speakers. 
Ardalan
Off his new album Mr. Good, Ardalan brought something fiercely unique to the Dirtybird table. In the debut track off the album, "I can't wait" the Iranian-born dolphin lover delivers a chilled, synth-pop lullaby fit for a vintage throwback party at a '90s mall arcade. 
Walker & Royce
This June, Walker & Royce followed a trail of prior hits with the scintillating two-track EP, Let Our Bodies Do The Talking. If there's an opportunity to be weird on the dance floor at campout this year, the title track is it. Rocking robot kazoos and razor cuts this track is sheer silliness wrapped in jubilee. The newest music from one of the hottest producer pairs in house is a vibe not to miss. 
Will Clark
After hits like "Booty percolatin'" and and "Can You Funk," the remix of Adam Beyer and Bart Skils "Your Mind" is hitting the airwaves only about a week before Campout, and if the preview is any indication it's going to be dynamite. For those who don't know him, Will Clark is like the bearded Chuck Norris of the house music scene. With fast chops, mean beats, and killer hooks in his arsenal, projects like his recent three-track EP, Nothing Is Forever, from Adam Beyer's sub label TrueSoul continue to further the distinction between him and his peers. 
German Brigante 
In July, German Brigante released a new tune as well. The sunrise-smashing "You Know" will be a highly craved build of Dirtybird Campout 2019. Once it's deployed, it'll likely be one of the most talked-about hits of the weekend.
Claude VonStroke
Fresher than the flail of a three-legged race, Head Counselor Claude VonStroke just dropped the first release off his new EP. The catchy track "Slink" was dubbed Pete Tong's "Essential New Tune" earlier this month, while the music video for it is making waves as a hip, low-budget smash hit. 
For more on Dirtybird Campout subscribe to their email list, RSVP on Facebook, get on the birdfeed, or connect using one of the links below.
Connect with Dirtybird Campout
Facebook facebook.com/dirtybirdcampout/
Instagram instagram.com/dirtybirdcamp/
Twitter twitter.com/dirtybirdcamp/