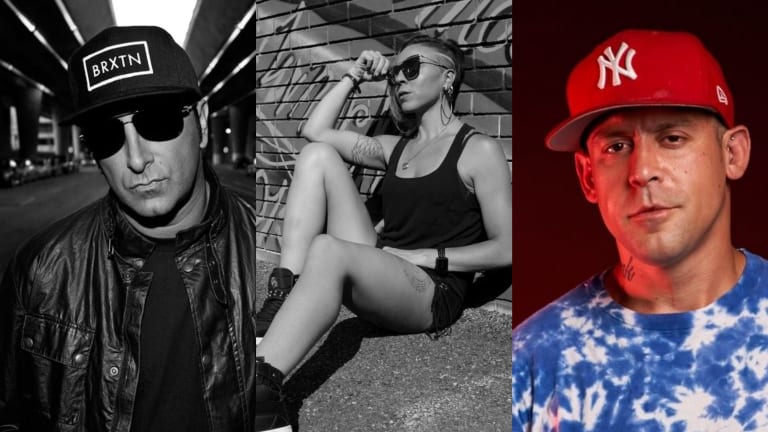 Bad Boy Bill, DANK, and Lady Verse to Perform at "Funky Element Radio" Livestream
The stream is going down tomorrow, August 6th.
Electronic music vets Bad Boy Bill, Lady Verse, and DANK are here with your next can't-miss livestream.
The trio are headlining a virtual house party for Funky Element Productions & Recordings tomorrow, August 6th, 2020, funneling their signature brands of house music straight to your living room, sponsored by Space Vapes. Joining them for the digital throw-down are DJ Fetish and MAU, with the former playing a supporting DJ set and the latter providing futuristic visual components.
DANK has been producing and DJing for years, emerging as a staple in the EDM scene. As an official Ultra Records artist, he has released remixes by the likes of Daft Punk, Rihanna, Avicii and more. According to a press release issued to announce the 42nd episode of the radio show, the Funky Elements Records founder is also "sitting on a wealth of new music," rendering the stream a must-watch.
You can tune into the livestream event at 7PM ET (4PM PT) via Twitch here.