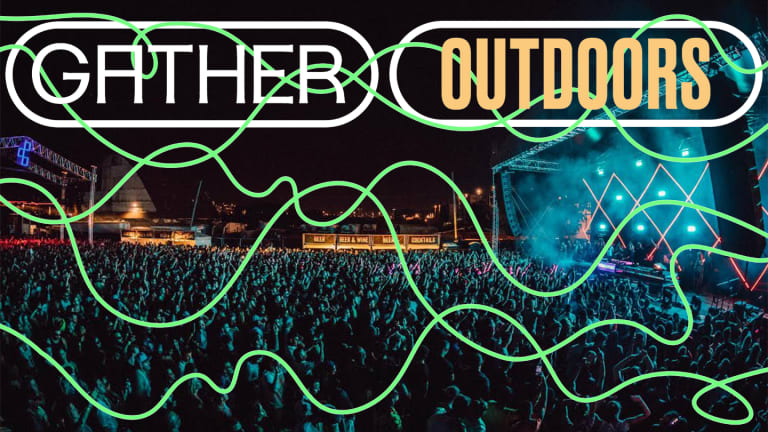 Gather Outdoors Announces Full Lineup With Jamie XX, Maya Jane Coles, James Murphy, MK and more
Jamie XX, LCD Soundsystem's James Murphy, Maya Jane Coles, DJ Nobu, Paco Osuna, FJAAK, Brian Cid, Gold Cap and more join the 2019 Gather lineup.
Taking over Holiday Mountain in New York's Catskills, Gather Outdoors Festival will take place over Memorial Day Weekend on May 25th and 26th. Situated in a beautiful lakeside location and featuring top-notch production worthy of Gather's curatorial caliber, this years festival cements the event brand's reputation as a premier destination and tastemaker for electronic music's cutting edge. Now that phase two of the Gather artist lineup has finally arrived, it's quite clear that they mean business.
Headlining the event is The XX co-founder, Jamie XX, who will take over Holiday Mountain with his progressive, diverse, and forward-thinking sounds from across the dance music spectrum. Also joining the bill is American musician, DJ, singer, songwriter and producer James Murphy of the legendary electronic dance-punk band LCD Soundsystem. For Gather, Murphy will show off his favorite disco cuts in a very special edition DJ set.
Continuing to build on the festival's house and techno billings with talent almost never seen stateside, German duo FJAAK, known for their captivating techno hybrid performances, are set to take the stage, and the veteran Japanese DJ Nobu will bring his own eclectic, high-energy sounds to the table. Similarly, Maya Jane Coles will be digging into her extensive techno and deep house catalogue for a one-of-a-kind presentation.
Brian Cid, once an engineer for Beyonce, Rihanna, and many others, will also bring his extensive production expertise into the Gather fold. Known for his crafty attention to detail and deeply melodic style, Brian will take Gather attendees on a hypnotic ride for his stateside festival debut. Fellow sonic magicians Holmar and Phillip Jung will join forces for an equally exciting B2B set. Alongside the addition of Goldcap, the sounds of Burning Man will be heavily represented at Gather's inaugural event.
Paco Osuna, a bonafide industry veteran of over two decades who regularly plays alongside iconic artists like Richie Hawtin, Dubfire, and Nicole Moudaber, will showcase his hard-earned technical expertise. Finally, an array of notable up-and-coming talent like David Berrie, Britta Unders, and Muffs & Mykola top off Gather's Phase two artist announcement.
These artists join an already excellent lineup that includes Amelie Lens, Moscoman, Mr. G, Danny Tenaglia and Floorplan, among others. Paired with Holiday Mountain's wooded scenery, Gather is a perfect fit the region's historic tradition of art and music. 
Don't miss out on the once in a lifetime GATHER experience - grab your tickets today.
FOLLOW GATHER OUTDOORS:
Website: gatheroutdoors.com
Facebook: facebook.com/gatheroutdoor
Twitter: twitter.com/gather_outdoors
Instagram: instagram.com/gather_outdoors