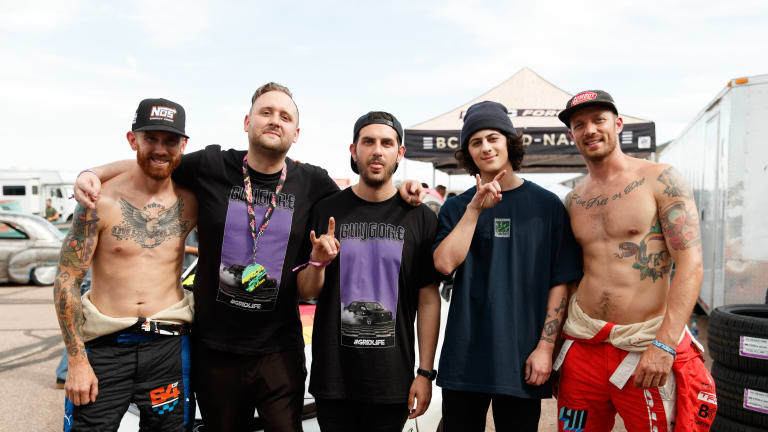 GridLife is the Hybrid Festival Experience of a Lifetime
If the most lasting memories are those associated with new and intense experiences, GridLife is a memory that will last a lifetime.
After a weekend at GridLife's new Alpine Horizon Festival in Colorado Springs, Colorado, it became quite clear what makes this motorsports x EDM festival hybrid such a unique and exciting event. It's not just an awesome live event; it's truly a once-in-a-lifetime experience.
We're often told that car culture is a thing of the past, that the youth don't understand the appeal of motorsports, and that cache of owning a car is fast fading. While there is no question that millennials and gen Y consumers have very different values than those of previous generations, GridLife has demonstrated beyond doubt that the thrill of car culture is alive and well – the experience of it is just different between generations.
According to Eventbrite's "Fueling the Experience Economy," 82% of millennials attended or participated in a variety of live experiences in the past year, and 72% of those say they would like to increase the amount they spend on experiences in the coming year. Nearly 80% of millennials cite a live event as one of their best memories, and nearly 70% believe that attending live events makes them more connected to other people and the community around them. 
So what does all of this mean? It means that the younger generations have an unquenchable appetite for experiences, and are driven by the concept of FOMO (fear of missing out). In a world where nearly every moment is shared around the world on social media, FOMO is ever present. It drives consumers to show up, share, and engage with experiences that are unique, exciting, beautiful, or action packed.
While GridLife might not be conventionally "beautiful," the rest of the criteria are spot on. It's not like any other festival out there; the energy level is high from beginning to end, and the term "action-packed" doesn't even begin to describe the GridLife experience.
Capitalizing on this generational craving for new experiences, GridLife has found a brilliant way to set themselves apart from any other event, and their recipe is both authentic and surprisingly simple. If you've been to a few major music festivals, it's undeniable that you've started to notice a lot of similarities. The vendors are often the same, the lineups are often the same, and the non-musical attractions are typically very similar – yoga, meditation, carnival rides, camping, boat rides, etc. All of these things are great, but nothing invokes the feeling of FOMO more than a genuinely new experience, and that's exactly what GridLife offers.
Above all else, interactivity is the name of the game at GridLife. Motorsports fans get the opportunity to meet their favorite drivers and drifting heroes and also get to end each day with a lineup of excellent music to keep the adrenaline pumping. Music lovers are exposed to the world of car culture and racing, and they are immersed in a whole slew of magical experiential opportunities.
What other music festival allows fans to experience racing firsthand? From ride-alongs with world-class, professional drivers to educational courses with certified driving instructors, GridLife offers attendees an array of highly Instagrammable moments sure to instill intense feelings of FOMO in even the most fanatical festivalgoers. There simply isn't anything else like it.
Appealing to everyone from adrenaline junkies to car collectors, from festivalgoers to professional racers and artists alike, GridLife has something for everyone. We highly recommend checking it out at least once. If the most powerful and lasting memories are those associated with new and intense experiences, GridLife is a memory that will last a lifetime. 
FOLLOW GRIDLIFE:
Website: grid.life
Twitter: twitter.com/GRIDLIFEFest
Instagram: instagram.com/gridlifeofficial
FOLLOW ALPINE HORIZON FESTIVAL:
Website: alpinehorizonfestival.com