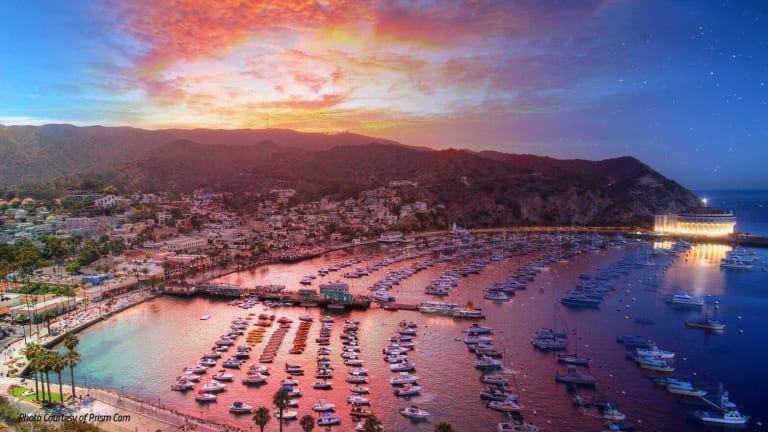 CONTEST: Win Tickets to Groove Island Along with a Villa and Ferry for 6-8
Groove Island could be rolling out the proverbial red carpet for you and your friends.
Groove Island is gracing Avalon City on Catalina Island off the shores of Los Angeles at the end of the month, and you could attend the event's inaugural edition in style. They're holding a contest, and one lucky winner will receive a high-end accommodation package for a group of 6-8 people in total.
In addition to tickets to the event, each member of the group will have access to a villa. Ferry rides to and from the event are not included. The winner only needs to pay taxes and fees for each package. Taxes and fees for a three-day package are $250 per person for four people, $200 per person for six people, and $150 per person for eight people. For a two-day package, taxes and fees are $150 per person for four people and $100 per person for six to eight people.
In order to be eligible, all you have to do is follow the instructions in the widget below.
Groove Island shared the official lineup for their 2019 edition back in May, with appearances by dance music mainstays like Andrew Rayel, Shiba San and Dillon Nathaniel promising an event not to miss. For those already planning to attend, the cruise ship festival has also released a lineup by day. Stage hosts include Deep House Brunch, DJ Mag, Heldeep Records and Toolroom Records.
Daytime party themes for the first, second and third days of the event are Represent, Mermaid Chic and Island Cove, respectively. Nighttime party themes for the same days will be Bohemian Bonanza, Roaring 20's and Masquerade Ball.
Of course, part of the fun of Groove Island is the journey itself. Ferries from mainland ports in San Pedro, Long Beach, Newport Beach, or Dana Point take an hour. Helicopter rides, on the other hand, only take 15 minutes and can be boarded in Long Beach, San Pedro, Burbank Airport, or John Wayne Airport.
Whet Travel are the minds behind Groove Cruise, which has run for 15 years, along with over 50 island destination parties. Their tenure in the cruise ship festival business ensures that Groove Island will be a larger-than-life audiovisual experience.
More information on can be found on the Groove Island website, and EDM.com looks forward to seeing you there from September 27th-29th.
FOLLOW GROOVE ISLAND
Facebook: facebook.com/GoGrooveIsland
Instagram: instagram.com/GoGrooveIsland
Twitter: twitter.com/GoGrooveIsland