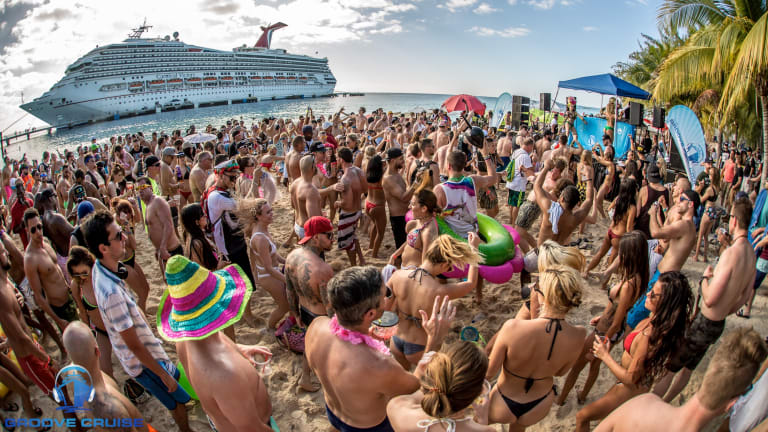 Groove Island Reveals Full Lineup for Inaugural Event
Whet Travel has announced the full lineup for their Groove Island festival on Catalina Island.
Announced earlier this spring, Groove Island's full lineup has been released. A sister event to the famous Groove Cruise, Groove Island is Whet Travel's first fully land-based event.
Groove Island will feature performances by over 40 artists. Headliners include legendary house heads Oliver Heldens, Sam Feldt, and Shiba San, as well as trance and techno artists like Andrew Rayel, Dillon Nathaniel, and Secondcity. Stages will be hosted by Heldeep, Deep Space and Wicked Paradise, among others.
The event will take place from September 27th-30th in Avalon City on Catalina Island, 22 miles off the coast of Los Angeles. It can be reached by 15 minute helicopter ride, or a one-hour ferry from ports in San Pedro, Long Beach, Newport Beach, or Dana Point.
Whet Travel has booked multiple venues around Avalon to feature their talent, and boasts of multiple artist-hosted activities like golf, fishing, hiking, zip lining, jet skiing, rope course, and more. Groove Island will also have day and night costume parties, and six themed parties. For those needing to get away from the action, Groove Island features a Whet Oasis chillout experience with yoga, meditation, and wellness workshops. 
Whet Island provides multiple packages, including admission-only, or admission with accommodation. Accommodations span from basic to luxury, with camping, hotels, vacation rentals, or yachts. Packages are on sale now at GrooveIsland.com.
Find out more here.
Follow Groove Island
Facebook: facebook.com/GoGrooveIsland
Instagram: instagram.com/GoGrooveIsland
Twitter: twitter.com/GoGrooveIsland