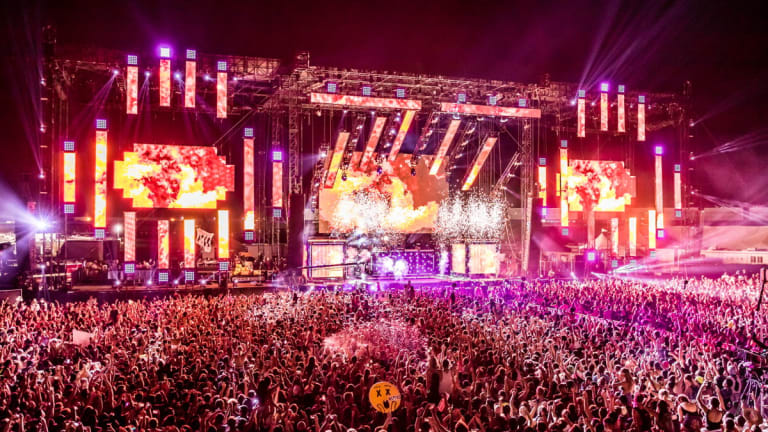 HARD Summer Announces 2019 Edition
The 13th annual HARD Summer will return to Fontana, California.
Add HARD Summer to the list of events whose organizers have announced their 2019 festivities early in the year. While no lineup details have been available as of yet, it has come to light that the festival will take place at the Auto Club Speedway in Fontana, California on August 3rd and 4th.
HARD Summer has taken place at the Speedway since 2016, after relocating there from the Fairplex in nearby Pomona. HARD Events took to social media to let fans know that the gathering would return for the fourth year in a row, announcing the dates of this year's edition.
Gary Richards A.K.A. Destructo founded HARD in 2007; the first-ever Hard Music Festival took place on December 31st in Los Angeles. Previous editions of the event have featured performances by electronic music acts like DJ Snake, Justice and Major Lazer in addition to hip-hop names like Ice Cube and Rae Sremmurd.
HARD Summer's organizers will reveal ticketing and lineup information in the months leading up to the festival.
Follow HARD Events:
Facebook: facebook.com/HARDFest
Twitter: twitter.com/HARDFEST
Instagram: instagram.com/HARDFEST