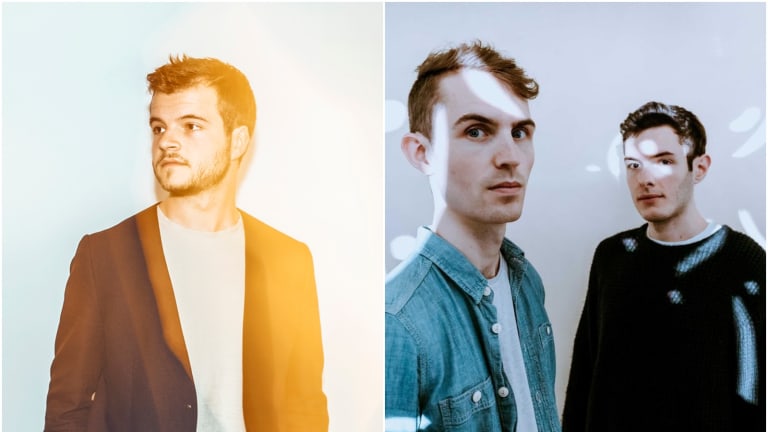 [TOUR] Haywyre & KOAN Sound Funk Up The UK & North America With 'In Parallel' Tour
Catch the 'In Parellel' tour to get your fill of live electronic funk from Haywyre and KOAN Sound
British electronic duo KOAN Sound are known around the world for their unique brand of electro-funk, a sonic hybrid that draws from genres such as dubstep, neuro-funk, and even a bit of disco. In conjunction with American electronic music producer and consummate pianist Haywyre, these talented musicians are about to embark on the highly anticipated In Parallel tour.
Starting in the UK and making their way through Canada and into the United States, the talented trifecta bring their unique styles of funky, jazz-infused music to fans who have been eagerly awaiting their arrival since Haywyre released the Panorama: Form EP in February of this year. 
Haywyre also just released his newest single "Never Count On Me," which offers his fans a taste of darker motifs he plans to explore in the next chapter of his Panorama EP series. As he puts it,
"I was expressing the frustrations I felt for disappointing myself and others around me, and it ended up giving me more confidence to make better decisions. I hope it can do the same for you!"
Making the anticipation even more poignant, KOAN Sound recently announced the release of their next EP, Intervals Above, which is due out on September 6th. They've already released a single titled "Meanwhile, In The Future (KOAN Sound's What Year Is It Remix)" which you can stream below.
A completely live tour from beginning to end, KOAN Sound and Haywyre both bring their signature organic, instrumental aesthetic to each and every event - from shredding guitars and playing live keys, to bringing a host of talented guest musicians along for the ride.
Check out all the details on the In Parallel Tour below, and get your tickets here!
UK
North America
FOLLOW HAYWYRE:
Facebook: facebook.com/Haywyre
Twitter: twitter.com/haywyremusic
Instagram: instagram.com/haywyre
SoundCloud: soundcloud.com/haywyre

FOLLOW KOAN SOUND:
Facebook: https://www.facebook.com/koansound
Twitter: https://twitter.com/koansound
Instagram: https://www.instagram.com/koansound
SoundCloud: https://soundcloud.com/koan-sound