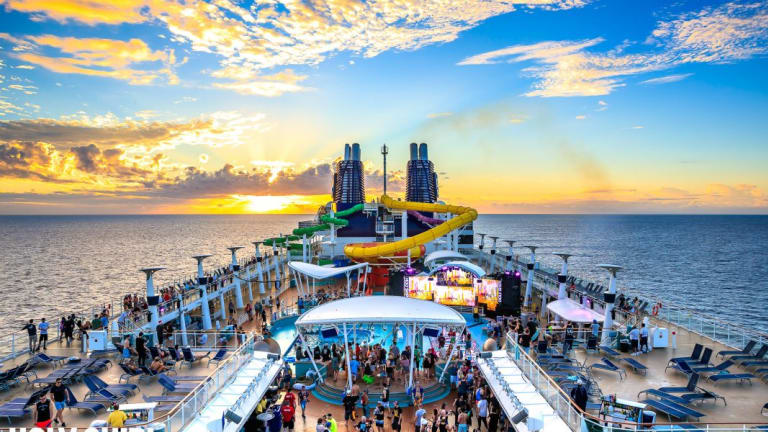 Holy Ship! Wrecked Addresses Safety Procedures Amidst Dominican Republic Deaths
Holy Ship! Wrecked released a lengthy statement on safety procedures after reports of mysterious deaths and illnesses in the Dominican Republic came to light.
With news about mysterious illnesses and deaths occurring in the Dominican Republic dominating the national news channels, Holy Ship! Wrecked released a statement on how they intend to keep attendees safe.
As posted on the official Holy Ship! Wrecked website: 
"A seasoned event staff will be present 24 hours a day during Holy Ship! Wrecked, including an experienced U.S. safety & medical team that will be patrolling the concert areas, public areas, lobbies, and resort grounds. You can easily identify them by their red shirts. This safety team operates in conjunction with hotel security and a reputable local security team that has worked a number of concert events in the Dominican Republic. Additionally, all Hard Rock properties have security cameras installed in public areas and hallways for your safety. Hard Rock Punta Cana sources their products from licensed suppliers who comply with the highest standards. All beer, wine, and liquor that enters the hotel is required to have the proper codes, seals, and stamps.

Remember that any time there are large groups of people staying in close quarters, it is more important than ever to wash hands, get adequate rest, maintain prescribed medications on schedule, stay hydrated, and not over-indulge. Sometimes these cardinal principles are forgotten while vacationing.

Over 6 million tourists visit the Dominican Republic each year; it is one of the most popular tourist destinations in the Caribbean. Similarly, Hard Rock Punta Cana has successfully hosted countless events and hundreds of thousands of guest—including members of our event team—over the past 8 years. Nonetheless, we all know that things can happen anywhere and people can get sick; international travel in emerging countries is no exception. We will continue to monitor this situation closely as additional information becomes available based on facts we obtain from official sources."
Also included on the website is a statement from the Hard Rock Punta Cana (this year's venue) and travel information from the U.S State Department alongside the Dominican Republic ambassador and a former CIA agent. The entire statement to attendees is available here.
Holy Ship! Wrecked takes place January 22nd-26th at the Hard Rock Hotel & Casino in Punta Cana. The lineup is slated for a release sometime this month. Pre-booking for the event has begun, you can pre-book your room here.
H/T: Your EDM
FOLLOW HOLY SHIP!:
Facebook: facebook.com/holyship
Twitter: twitter.com/holy_ship
Instagram: instagram.com/holyship