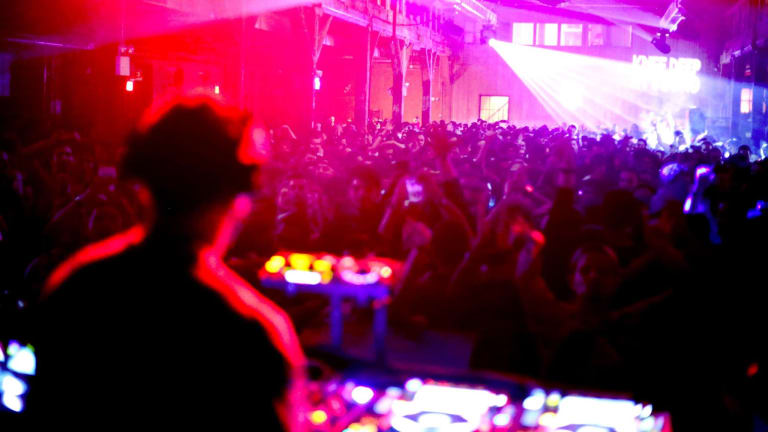 6 Reasons Hot Since 82's Knee Deep In Queens Show Has Us Reeling
So. Much. Techno.
Last weekend, New York got a heavy dose of proper electronic music.
Hot Since 82 brought his hotly anticipated Knee Deep show to the Big Apple, taking over the Knockdown Center for a long night of thumping basslines and unwavering energy. Pete Tong and Lauren Lane came along for the ride too, while Brooklyn's legendary Output venue aided in production.
All in all, it was a night we won't forget anytime soon. Here are 6 reasons why
1) Getting down in a former glass factory. The 50,000 square foot venue was perfect for the dance music throwdown; gritty and industrial.
2) World-renowned Brooklyn nightclub on production; a fantastic audio-visual experience that morphed the industrial space into an all-out rave. Lights look great below, but boy, we wish you could've heard the sound!
3) 2-hour sets! We love it when DJ's get their sweet time on stage.
4) A thrilling performance from the hit tastemaker Pete Tong.
5) The man of the hour, Hot Since 82 stole the show with a deep, relentless set packed with incredible techy beats.
6) A crowd that was one with the music. Sensational energy all night long.