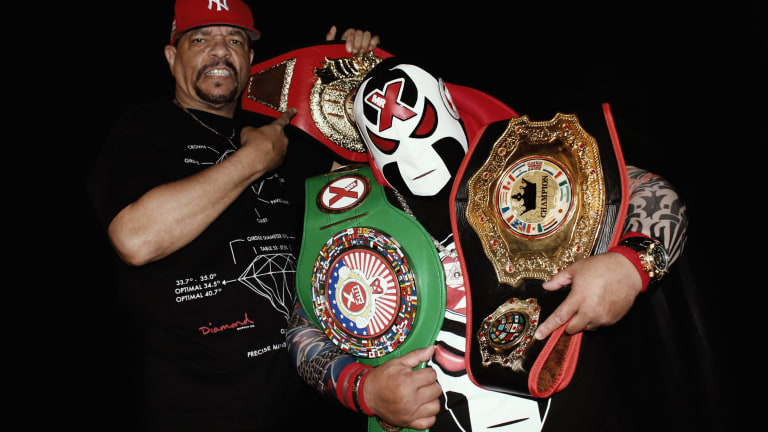 Ice-T and Mr. X Host Special Event at Schimanski in Brooklyn on April 25th for New Record Label, Electronic Beat Empire
Rap legend Ice-T teams up with multi-Platinum producer MR. X (A.K.A. Afrika Islam) on a casting call to find talented new producers for Electronic Beat Empire (EBE NATION).
Rap legend and cultural icon Ice-T has teamed up with hip-hop pioneer and world-renowned techno DJ/producer Mr. X (also known as Afrika Islam) to form a brand new record label, Electronic Beat Empire. The imprint is also referred to as EBE Nation and is being billed as "a serious techno music record label."
The new label initiative marks a triumphant reunion for Ice-T and Islam. They previously collaborate on many of the legendary rapper's most iconic albums and songs, including his 1987 debut album, Rhyme Pays, and his 1991 album, O.G. Original Gangster, which is widely considered to be one of the most influential gangsta rap albums of all time. In order to commemorate the launch of EBE, the pair produced and released Hip Hop DJs Don't Play Techno, the first full album to come out on Electronic Beat Empire.
Now, for the first time ever, aspiring and established producers are invited to an open casting call for the next EBE Nation release, the EDM Mafia EP, due out in the summer of 2019.
On Thursday, April 25th, 2019, Ice-T and MR. X will be hosting a very special performance for Electronic Beat Empire at Schimanski Nightclub in Brooklyn, New York. In addition to giving you the rawest, most lively techno/tech-house, rap-rock-pop, and EDM music to rip your face off, they'll also be scouting for exciting new talent to sign to Electronic Beat Empire!

Even if you can't make it to the event, music submissions for EBE should be sent by pasting the URL for your Dropbox link into the "Contact" page of http://www.EBENation.com and including "Casting Call" in the subject header. All submissions are due no later than Friday, May 10th, 2019.
FOLLOW ELECTRONIC BEAT EMPIRE:
Website: electronicbeatempire.com
Facebook: facebook.com/ebenation
Twitter: twitter.com/EBENATIONCOM
Instagram: instagram.com/electronicbeatempire