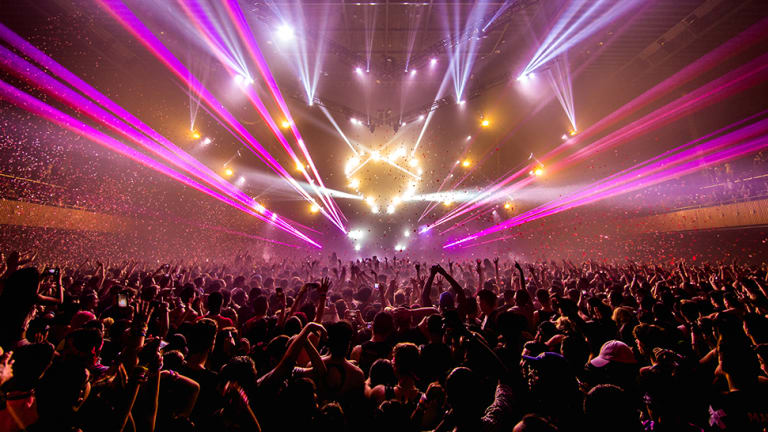 Insomniac Announces Denver Edition of Valentine's Day Festival Crush in 2019
Crush will visit five U.S. cities in 2019.
Mile High City EDM fans will be treated to the local debut of a beloved Insomniac event brand. The SoCal promoter has announced that the inaugural Denver edition of Crush will take place at the Fillmore Auditorium on February 9th, 2019.
Crush Denver will be one of five iterations of the Valentine's Day-themed event brand that will take place next year. As revealed earlier in the month, the others will take place in Chandler, Arizona; Dallas, Texas; San Francisco, California; and San Bernardino, California.
Eight years has passed since Insomniac last attempted to infiltrate Denver's growing electronic music market. EDC Colorado took place annually from 2008-2011 at the Arapahoe County Fairgrounds in nearby Aurora.
Insomniac has yet to disclose any of the lineup details for Crush Denver 2019. Tickets will go on sale tomorrow, December 28th, and can be purchased via Live Nation here.
FOLLOW INSOMNIAC EVENTS:
Instagram: https://www.instagram.com/insomniacevents/
Twitter: https://twitter.com/insomniacevents?lang=en
Facebook: https://www.facebook.com/insomniacevents/