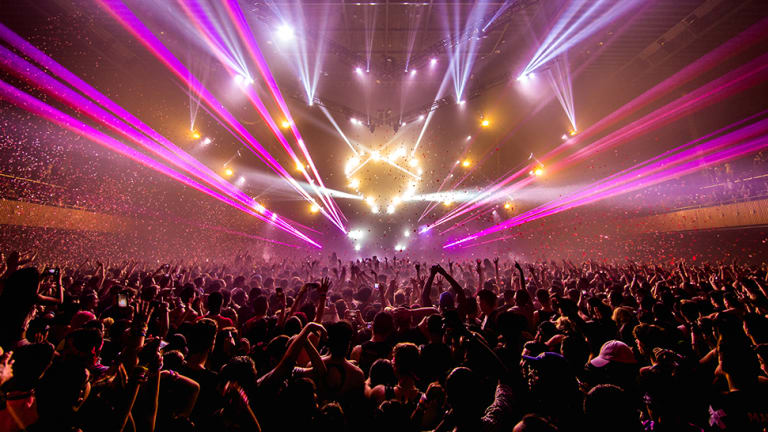 Insomniac Reveals 2020 Dates for Valentine's Festival "Crush"
Insomniac revealed their Valentine's Day themed festival, "Crush."
Insomniac Crush is set for launch in three major US cities in 2020. The popular Valentine's Day weekend festival has won the hearts of many in its five years of action, and 2020 will mark the sixth edition of the event. 
On February 14th, 2020 Crush will take place at the Bill Graham Civic Auditorium in San Francisco, California. On the same date, the experience will also land in Chandler, Arizona at the Rawhide Event Center. 
The following day, February 15th, Crush will kick off at the Nos Events Center in San Bernardino, California, as will day two of the San Francisco iteration. San Francisco's Crush event is the only one of the three that will span two days.
Last year, Crush took place in five cities, but after the initial announcement of four cities in 2019 a fifth location, Denver, was added later on. As of now, there's no indication as to whether more Crush dates will be added or if Insomniac intends to only host three Crush events total in the coming year. 
Tickets to Insomniac's Crush 2020 will go on sale this Thursday, December 12th at 12 pm CST. 
FOLLOW INSOMNIAC EVENTS:
Instagram: https://www.instagram.com/insomniacevents/
Twitter: https://twitter.com/insomniacevents?lang=en
Facebook: https://www.facebook.com/insomniacevents/