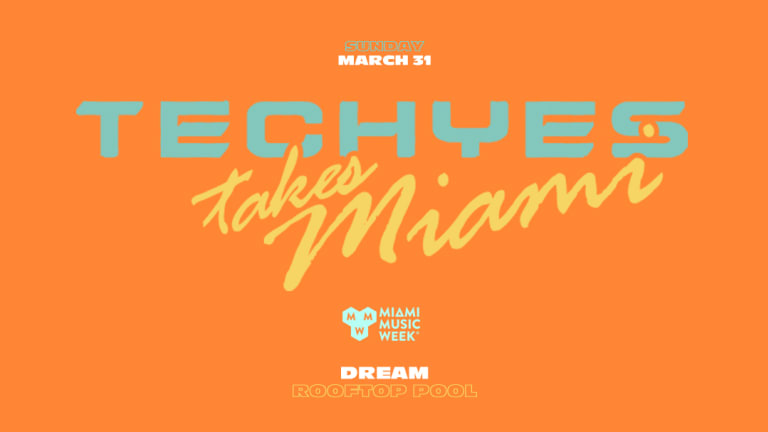 Is TechYes Miami The New Fyre Festival??
The orange square returns: 'TechYes Takes Miami' employs marketing strategy strikingly similar to Fyre Festival
The lineup of events for Miami Music Week 2019 is already nearly overwhelming, and today we noticed that a certain event is employing a marketing strategy that is strikingly similar to that used by the now notorious Fyre Festival.
Starting on March 5th, a series of instantly recognizable 'orange squares' showed up on various artist' and event pages across Twitter and Instagram, and several more began to trickle out today.
As of yet, no further information about the event or the lineup has been provided, which is also reminiscent of the Fyre Festival launch initiative.

It remains to be seen if the TechYes Takes Miami event will follow the same course of ultimate and humiliating self-destruction that Fyre Festival went down, but somehow, given that TechYes and Scrxtch 'n Sniff are behind the event, we highly doubt it.

Stay tuned for updates as more information is revealed - we're very interested to see what this Miami Music Week closing party is really all about.
Want to take the plunge early? Grab your tickets today!

FOLLOW TECHYES:
Facebook: https://www.facebook.com/techyespresents
Twitter: https://twitter.com/TechyesPresents
Instagram: https://www.instagram.com/techyespresents

FOLLOW SXS Presents:
Website: http://www.sxspresents.com/mmw
Instagram: https://www.instagram.com/sxspresents
Facebook: https://www.facebook.com/sxspresents/