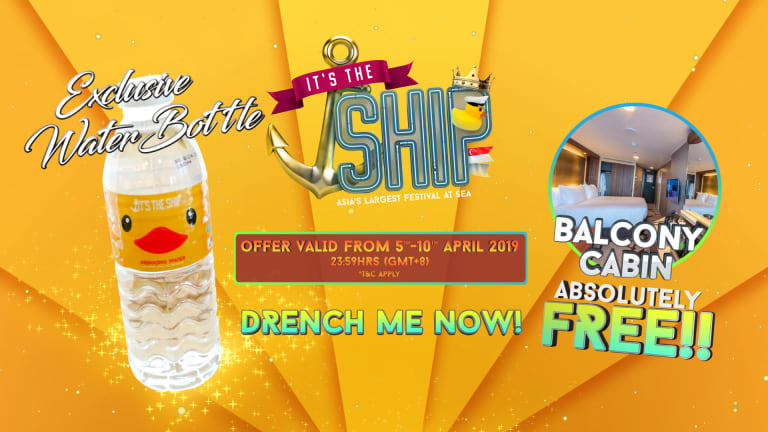 It's The Ship Actually Sold A Tissue Packet for $1250
Asia's largest festival at sea is now apparently offering even more.
April Fools jokes sometimes go awry, but not when you are Asia's largest festival at sea. It's The Ship played a prank on festival fans by offering up a tissue packet for the insane price of $1250. To their surprise, people actually bought it. 
Now to be fair, they rewarded the purchaser with a balcony cabin on this year's ship so, in the end, they are getting an amazing voyage at sea. The sixth rendition of It's The Ship is set to sail out of Singapore, November 13th-15th. 
It's The Ship has now turned this into a fun new way to sell tickets. Next up on the table, a water bottle - you guessed it, for $1250. The lucky purchaser will again receive a balcony cabin slot. Fans can't get enough! 
Last year's lineup included Cash Cash, Darude, Paul van Dyk, Vini Vici and many more. Three days partying out at sea on a luxury cruise ship with some of your favorite artists and fellow shipmates may spike anyone's interest in a $1250 water bottle! Just check out last year's official aftermovie. 
Go to itstheship.com to purchase the brand new IT'S THE SHIP water bottle! 
Board the ship:
China 2019: June 13th-17th, 2019
 Singapore 2019: November 13th-15th, 2019
FOLLOW ITS THE SHIP:
Facebook: facebook.com/itstheship
Twitter: twitter.com/itstheshipasia
Instagram: instagram.com/itstheship/