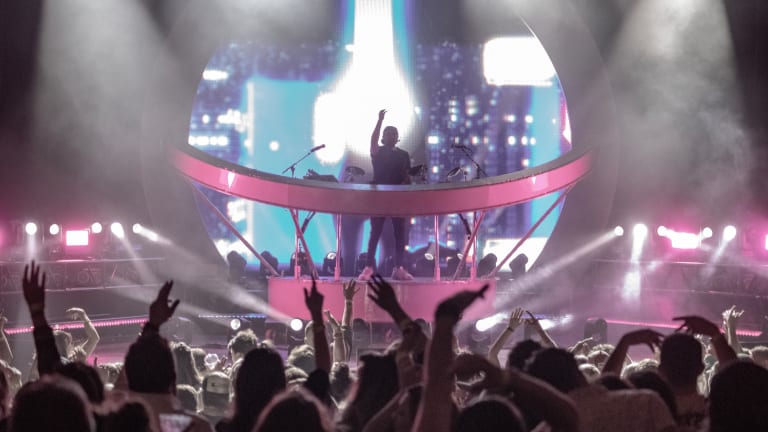 Relive Jai Wolf's Concert with Hotel Garuda and ford. at the Wilma
Look at photos of Jai Wolf with Hotel Garuda and ford. live in concert at the Wilma in Missoula, Montana.
 Jai Wolf (real name Sajeeb Saha) is currently out on tour promoting the release of The Cure To Loneliness. It is his newest album, and the 12-track collection of vocal-driven songs is out now via Mom + Pop Music. 
Saha brought the tour up North to Missoula, Montana. Along with him was Hotel Garuda (real name Aseem Mangaokar), and ford. (real name Luc Bradford). The tour stopped at the Historic Wilma Theater on May 6th, 2019.
The tour is currently heading to the West Coast on its last leg. The next and final two shows of The Cure To Loneliness tour are scheduled to be at The Shrine Expo Hall in Los Angeles, California. 
Images: Photos By Brian 
FOLLOW JAI WOLF:
Facebook: facebook.com/JaiWolfMusic
Instagram: instagram.com/JaiWolfx/
Twitter: twitter.com/JaiWolfx
SoundCloud: soundcloud.com/jaiwolfmusic