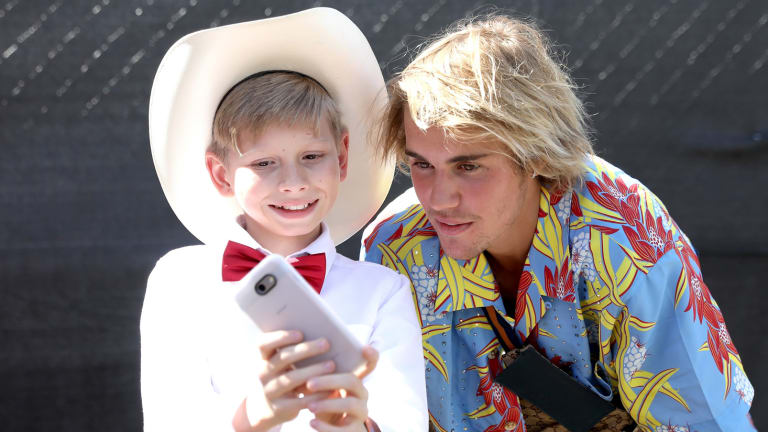 Justin Bieber & the Yodeling Kid is the Cutest Moment at Coachella
Yodeling kid Mason Ramsey's Biggest Fan...Is Justin Bieber?
Whethan had a surprise for everyone yesterday at Sahara when he brought out yodeling kid Mason Ramsey....but it wasn't till afterward that the yodeling kid found out his biggest fan was Bieber. 
We caught an adorable exchange between the two, and our hearts are melting. Justin asked him about his flight to California, told him he's "gonna do big things," and gave him some advice to drink lots of water.  
He also took a selfie with him! 
Check out the whole video for yourself!