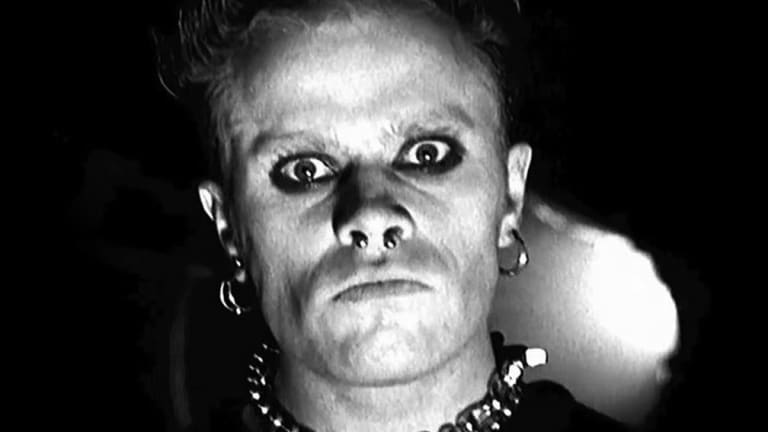 Glastonbury's Keith Flint Tribute Show Has Been Canceled
Gizz Butt, the former guitarist of The Prodigy, has cancelled his Keith Flint tribute set due to Flint's loved ones becoming upset over the performance.
The Keith Flint tribute set at this year's Glastonbury Festival has been canceled by the performer and former Prodigy bandmate Gizz Butt.
The performance was named the "Keith Flint Appreciation Hour" and would be a DJ set. It was to be included in the festival's recently-announced Shangri-La segment which showcases underground music.
In a now-deleted Facebook post captured by Metro, Butt gave some insight on why he decided to cancel the show:
"Glastonbury: Thank you for all the encouragement and the love. It's amazing to see that amount of support. My reason for standing down isn't anything to do with internet trolls though. It's due to the reason that it's messing with the heads of some people that are closest to Keith and it's causing upset and I never intended for that to happen. The last thing I want to do is cause upset and create bad karma, especially with people that are the most important people involved, that are grieving and will be for a long time. I will do something for the benefit of mental health but it won't be seen as capitalizing on a tragic situation. It will be something else. Prodigy fans, you know what where I'm coming from with this statement. I'm sorry that I can't do this. You know I'd like to but I want to respect other people's emotions and wishes and for this reason I must stand down."
Gizz Butt (real name Graham Anthony Butt) was the guitarist in The Prodigy alongside the recently deceased Keith Flint. In March, Flint took his own life at the age of 49. His contributions to electronic music have shaped much of the music we hear today.
H/T: NME
FOLLOW THE PRODIGY:
Facebook: facebook.com/theprodigyofficial
Twitter: twitter.com/the_prodigy
Instagram: instagram.com/theprodigyofficial
SoundCloud: soundcloud.com/theprodigy