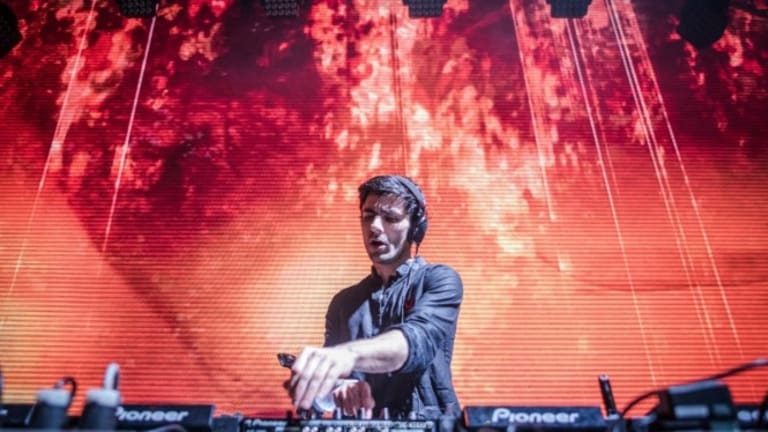 Wanna Meet KSHMR? We've Got You Covered [GIVEAWAY]
We're giving 4 lucky winners the chance to meet KSHMR before he hits the stage at the Brooklyn Hangar on December 2nd!
Niles Hollowell-Dhar, better known by his stage name KSHMR, shook up the dance music world when his third single "Burn" cracked the Beatport Top 40 charts in 2014. His monster 2015 collab with Tiësto and VASSY on the track "Secrets" further cemented KSHMR as a force to be reckoned with. Fast-forward to 2017 and KSHMR is now one of the most highly sought after DJs in the world, conducting legions of fans at every major festival across the world, including Ultra Music Festival, Electric Daisy Carnival, and Creamfields Taiwan.
[PURCHASE TICKETS HERE TO CATCH KSHMR AT THE BROOKLYN HANGAR ON SAT. DECEMBER 2ND!]
Now, after following up his most recent single "Underwater" featuring Bollywood singer Sonu Nigam, KSHMR is hitting the road to bring the music to the people.
We're most stoked to see RPM Presents bring KSHMR to New York take over the Brooklyn Hangar on Saturday, December 2nd. The reason we're so excited is that we're giving readers the special opportunity to meet the legend himself!
We're giving 4 lucky fans the chance to win tickets and a meet and greet with KSHMR after he takes the stage in Brooklyn. Not only will you get to see the magic in motion, but your BFF gets to tag along too!
[Grab Your Tickets to KSHMR at the Brooklyn Hangar on December 2nd!]
Cover photo courtesy of Tony Edwards