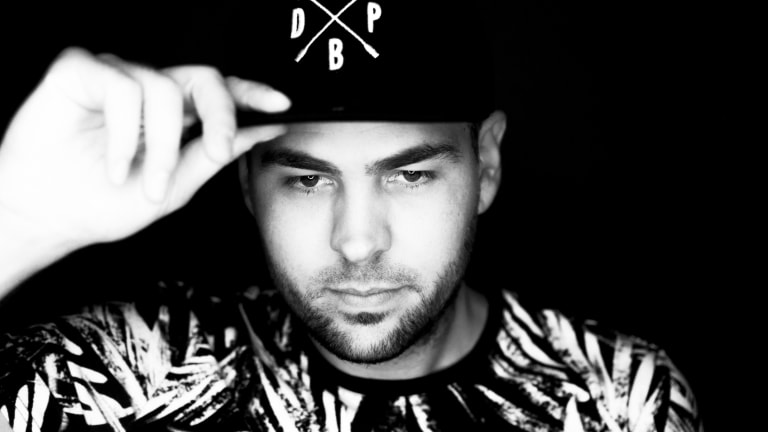 Kyle Watson Announces Into Canada Tour [INTERVIEW]
Kyle Watson talked to us about where house is headed in this interview.
After his debut album, Into the Morning, South African house legend Kyle Watson has officially announced his 2019 Canadian album tour, Into Canada. The tour follows his recent U.S. tours, which helped bring him to every corner of the country, from Detroit to L.A. 
On this tour, Watson had the opportunity to play massive festivals from Electric Forest to San Diego's CRSSD Fest, Shambhala Music Festival, and Dirtybird Campout in Modesto, California.
Into the Morning has easily been Watson's most unique projects to date. The 10-track album features collaborations with artists such as PHFAT, Franklyn Watts and more. In this album, Watson delves deep into a variety of genres from tech-house to R&B to bass house, and even some hip-hop. After gaining massive support from house legends such as Black Book boss Chris Lake, the infamous Claude VonStroke, and Oliver Heldens, the journey for Watson has been one of rapid ascension.
Check out our interview with the man himself below:
EDM.com: What were the first groups you listened to growing up?
Kyle Watson: I'm very eclectic so growing up I was in a big rock phase. The Offspring and Noisear were definitely very important influences before my transition into house music.
How did you start making music?
My father is a musician and he was the person who got me my first music software. I began making music around the same time that I found out about house music, which was at the age of 13. That program he got me was called Ejay; all I had on there were audio loops with house grooves so it's pretty much the only genre I could make!
What do you use now?
I'm a Cubase guy.
Who are your favorite artists on Dirtybird?
That's a hard one, but I'd have to say that Justin Martin. Since I've been in the Dirtybird scene Justin's sound has always caught my ear. My favorite up-and-coming artist has to be Omnom.
Where do you think the house scene will be in ten years?
I'm really not sure if I am being completely be honest. It's cool to see how bass house has started to spread into other genres. Techno and tech house definitely don't seem like they will be going anywhere, but it will be interesting to see how things turn out.
Any advice for up and coming producers out there?
Be different. I hope this doesn't sound cheesy but you have to really keep pushing on if you want to go anywhere. There are so many people out there who can make music. It takes something special to be different, and if you can achieve that, people will remember you. Get your stuff out there, you never know who's gonna hear it.
Check out tour dates below!
Kyle Watson - 'Into Canada' Tour Dates:
February 8: Toronto, Ontario – Coda
February 9: Montreal, Quebec – Newspeak
February 13: Whistler, B.C. – Maxx Fish
February 14: Calgary, Alberta – HiFi
February 15: Edmonton, Alberta – Church of John
February 16: Vancouver, B.C. – MIA
February 17: Ottawa, Ontario – Mercury Lounge

For more information about Kyle Watson's Into Canada tour or to purchase tickets, click here.
Follow Kyle Watson:
Facebook: https://www.facebook.com/kylewatsonmusic/
Twitter: https://twitter.com/kylewatsonmusic
Instagram: https://www.instagram.com/kylewatsonmusic/
SoundCloud: https://soundcloud.com/kyle-watson