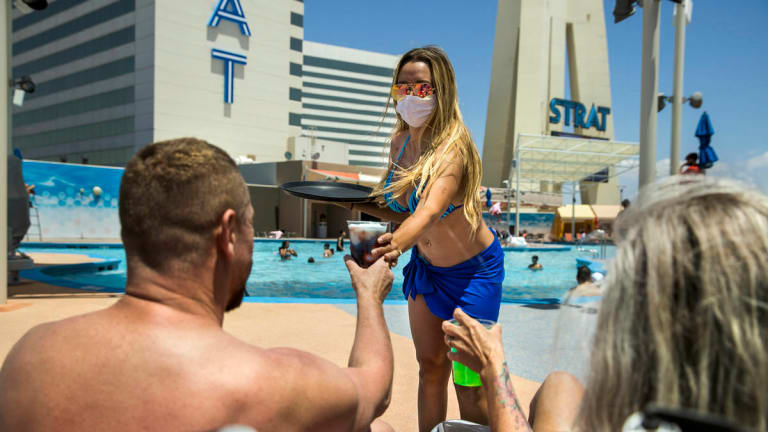 Pool Parties Have Officially Returned to Las Vegas
The Flamingo Hotel and Casino recently hosted a pool party after a long closure due to COVID-19.
In nearly the blink of an eye, the world's nightlife and music industries were decimated by the ongoing global health crisis. While fortunately, the global spread of COVID-19 is slowing in many countries, due to the risk the virus possesses; concerts, festivals, and club nights have been put on hold. Surprising to some, 78 days after shutting down, pool parties have returned to Las Vegas' Flamingo Hotel and Casino. While casinos have reopened across Sin City, the recent aquatic gathering is the first of its kind to restore.
TMZ is reporting that few guests were practicing social distancing, but the casino's staff was required to wear masks and gloves. They have also revealed that while the pools were open for business, it appears as though attendance was low.
In an effort to create a safe environment for both guests and staff, representatives from the resort and casino have released updated health and safety guidelines. A brief overview was recently shared on Twitter, however, you can view the entire list of protocols here.