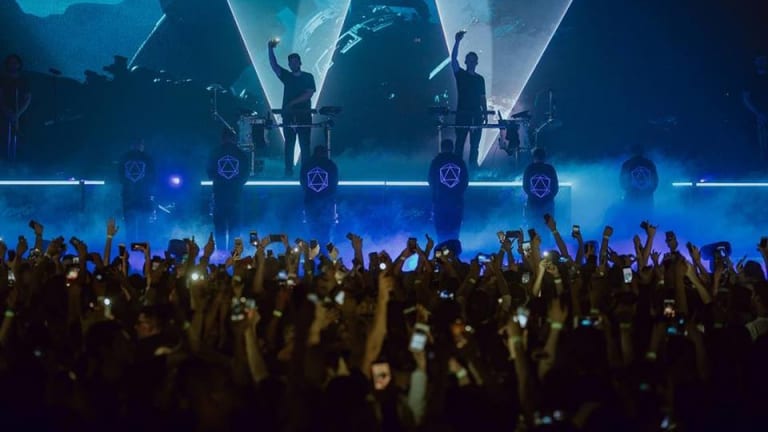 Five Unmissable Sets to Catch At Lollapalooza 2018
Have you planned your schedule yet?
Lollapalooza's 27th annual Chicago gathering is nearly underway, and with around a week to go before gates open, it's time to take inventory of electronic music's top talents who will soon be taking over historic Grant Park
Lollapalooza continues to remain forward thinking when it comes to booking promising artists, and this year's lineup is no exception. Below are some of our top electronic recommendations in no particular order.
Lauv (Fri 8/03 at 4:00pm-4:45pm, American Eagle Stage)
Chicago radio may have only recently discovered the catchiness of Lauv's "I Like Me Better", but this singer songwriter has been hiding in plain sight for quite some time. At the time of writing he is Spotify's 89th most popular artist on the platform, so even if you don't recognize him by name you've probably still heard some of his music. His recent full length project I Met You When I Was 18 is testament to his consistently powerful songwriting and knack for getting stuck in your head. Lauv is at the top of his game, and I personally look forward to seeing him live for the first time in Grant Park.
Rezz (Thu 8/02 at 7:15pm-8:15pm, Perry's Stage)
Following her breakout 2017, Rezz has continued to dramatically influence the bass music world with yet another huge year. She also recently announced her sophomore album A Certain Kind of Magic is due for release on August 3rd, less than a day following her performance at Lolla. Timing could not be better to hear some material from her new album played out for the first time. If you're not already familiar, now's the time to join the cult of Rezz and become acquainted with her mind-bending sound.
Odesza (Sun 8/05 at 8:45pm-10:00pm, Bud Light Stage)
This set might be considered a "no brainer" for many, but for those unfamiliar with Odesza's incredible live show experience, you won't want to miss it. Last time they played the festival in 2015, they brought company and crushed their late afternoon time slot performing alongside the Chicago Bulls' drum line. Needless to say, this duo consistently over delivers and I can't think of a better way to close the weekend festivities. 
Autograf (Sat 8/04 at 4:00pm-4:45pm, American Eagle Stage)
While continuing to leave their mark on the world with their signature future pop sound, Autograf returns home to Chicago to play what's sure to be a memorable set. The trio has continued to popularize their sound by way of transformative remixes, taking on tracks by Post Malone, Odesza, French Montana, and many more. Meanwhile, their original songs and dynamic live shows continue to turn speculators into long-term believers. Returning to Chicago's biggest stage for a hometown show, Autograf is sure to deliver a memorable performance.  
Chromeo (Sun 8/05 7:30pm-8:30pm, Lake Shore Stage)
Chromeo have somewhat of a storied history playing Lollapalooza over the years. Having played in 2010, and again in 2014 both times following an album release, it's only fitting they make their 2018 return following the release of their brand new album Head Over Heels. Stylistically, Chromeo is the perfect summertime blend of funk, hip hop, and dance. With features from DRAM, French Montana, and The Dream, Chromeo's new album continues to explore their winning formula without missing a beat and we can't wait to see them back in their element. This time playing an evening set on Sunday, Chromeo continue to raise the stakes while demonstrating strong growth and increasing demand for their unforgettable live sets.